Gender Equality Index
For companies with less than 250 employees, the gender equality index is based on four indicators:
1. Gender pay gap
2. Proportion of women and men who have been promoted
3. The percentage of women who received a raise after returning from maternity leave
4. The number of women and men among the company's 10 highest earners
The rating for Le Jacquard Français as of December 31, 2021 is: 86/100
The points obtained are distributed as follows:
Pay gap (score out of 40): 31
Proportion of men and women who have received a raise (score out of 35): 35
Percentage of women receiving a raise after returning from maternity leave (score out of 15): 15
Number of women and men among the 10 highest paid (score out of 10): 5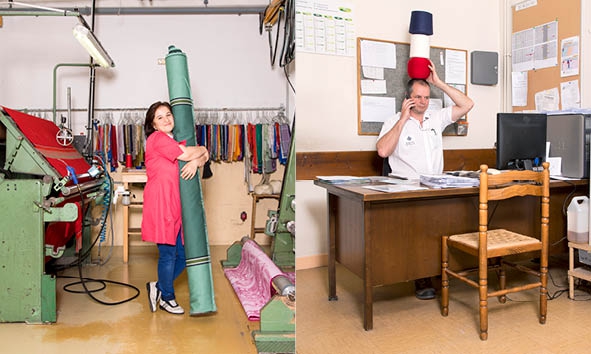 THE RECIPES OF @CLAIREAUMATCHA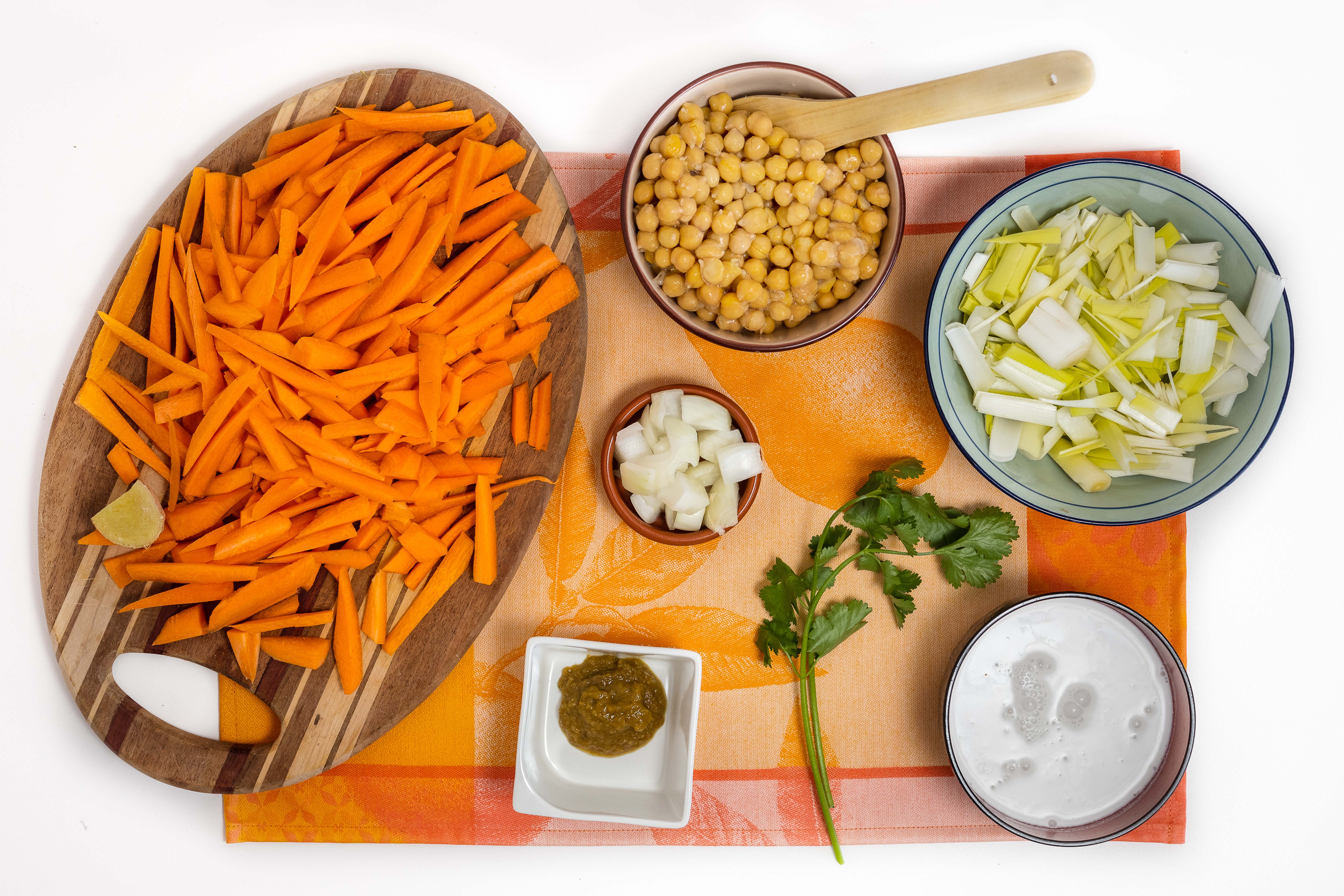 Chickpea and vegetable curry, serves 4
1 large onion, thinly sliced 3 to 4 carrots 1 to 2 large leek whites 1 jar of cooked chickpeas, drained and rinsed thoroughly 1 tablespoon coconut oil or a drizzle of olive oil 500 mL good quality coconut milk 1 heaping tablespoon curry powder 1 tablespoon green curry paste 1 cm of grated fresh ginger A pinch of Espelette pepper or cayenne pepper To serve: A handful of unsalted cashews or peanuts, fresh coriander
Roast the cashews for a few minutes in the oven at 180°C or in a frying pan without fat. Coarsely crush them. Prepare the chickpea curry: Heat a tablespoon of coconut oil or a drizzle of olive oil in a frying pan over medium heat and fry the thinly sliced onions until they become translucent, then add the peeled and finely sliced leek whites, leave to fry for a few minutes and finally add the peeled carrots, thinly sliced into strips. Brown everything for a few moments. Add a little water if the vegetables stick in the pan. Add the grated fresh ginger, the spices, the curry paste, salt and pepper, then add the rinsed and well-drained chickpeas. Fry for about 5 minutes. Finally add the coconut milk, lower the heat and simmer for another 10 minutes on low heat. Taste and adjust the seasoning if necessary (add a little curry powder, chilli and salt to taste). Arrange the bowls: Place some semolina in each bowl and pour the curry over it. This curry is also delicious served with rice. Finish with a generous sprinkling of chopped coriander and crushed toasted cashews. Serve hot but not burning to bring out all the flavors.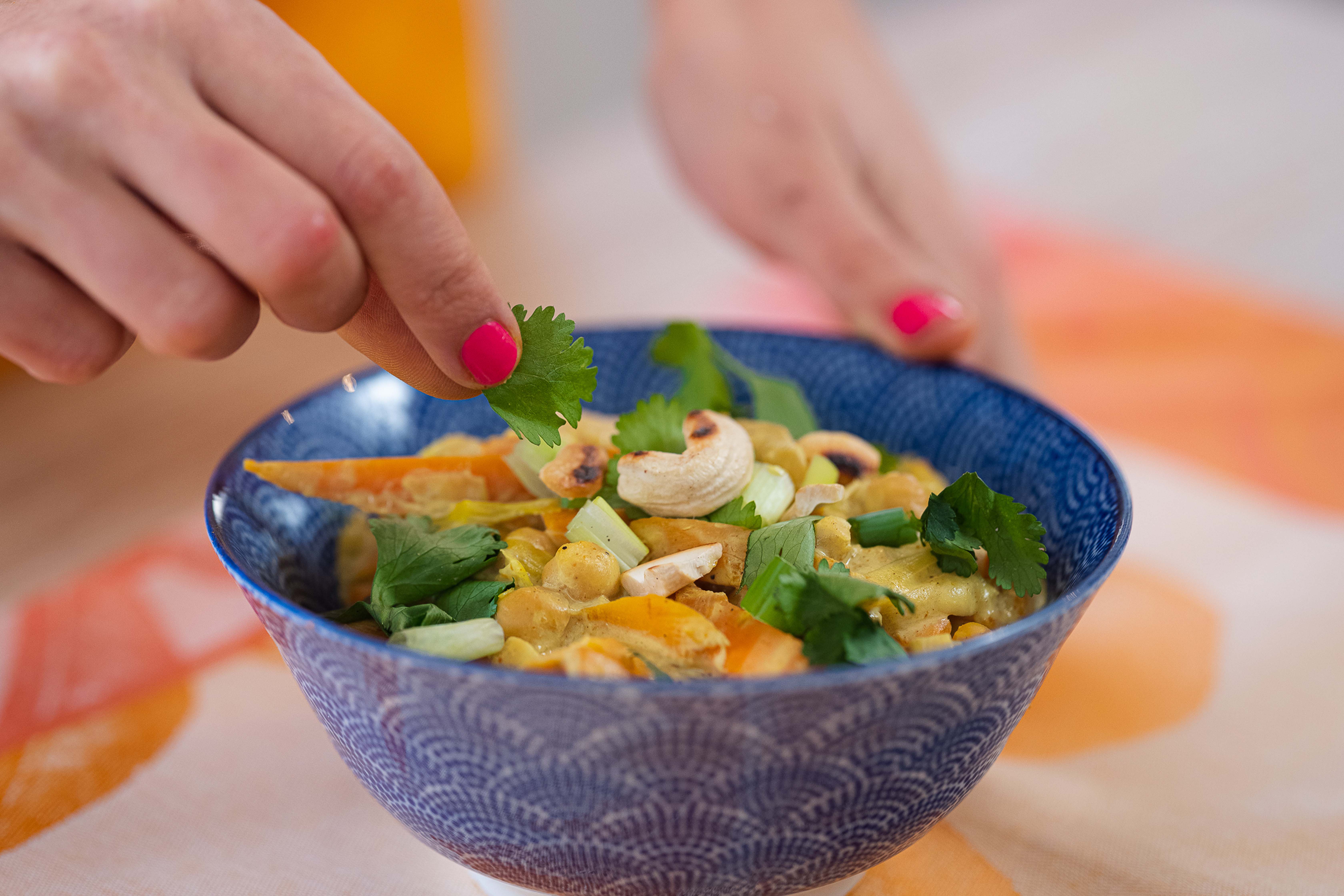 SPRING-SUMMER 2022 COLLECTION
This year again, Le Jacquard Français innovates to adapt to the evolution of the art of living and entertaining. You will discover among our numerous novelties, Portofino Pluriel which will metamorphose according to the number of guests.
Because the subject of eco-responsibility is now at the heart of consumer concerns, we have redoubled our efforts this season to provide innovative and trendy solutions by offering you, in our range of beauty linens, the Argile collection made of GOTS cotton and vegetable dye, which is as gentle on our environment as it is on our skin.
Our new products will also answer to your desires to escape around the world; perfect gift ideas, to please yourself and others.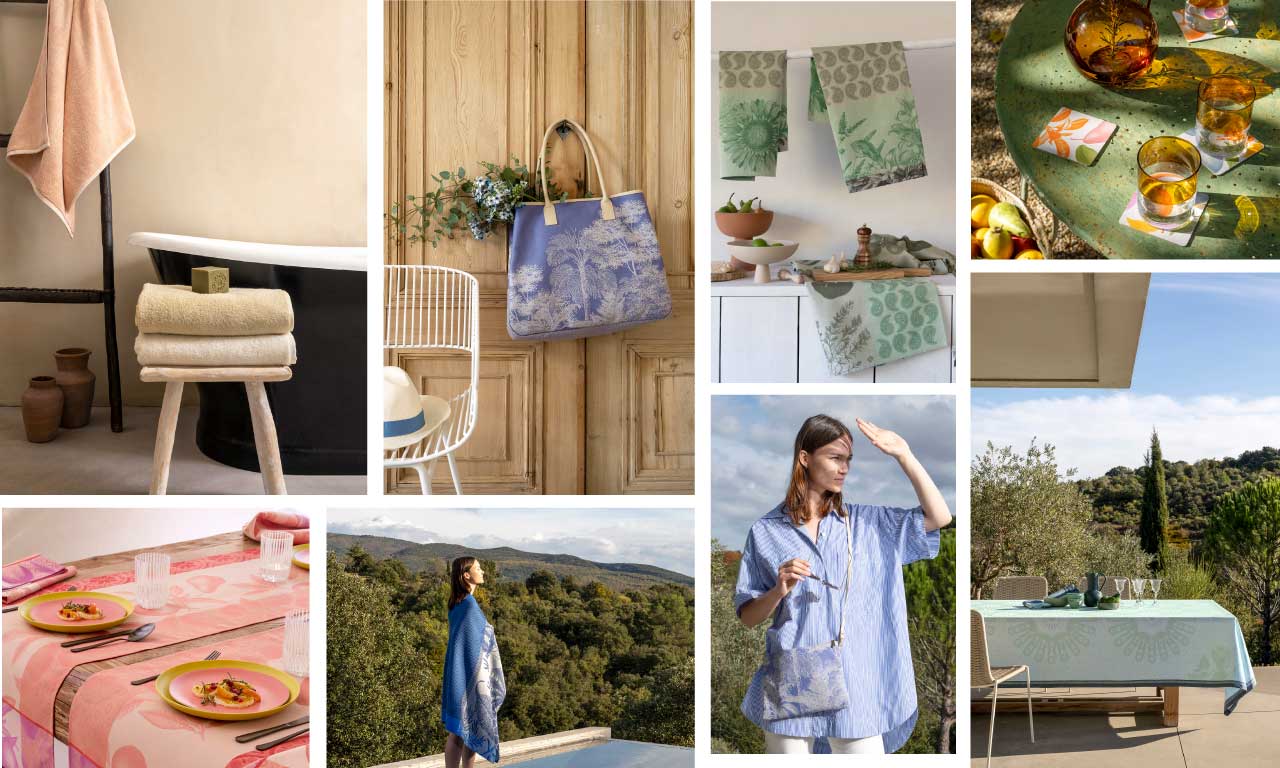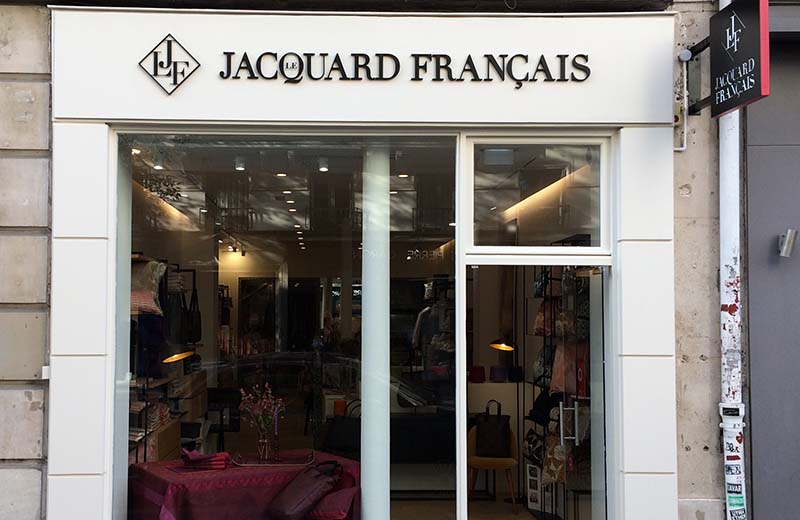 We give you an appointment on October 8 to discover our new store in the Marais district in Paris! An offer centered on decoration and gift ideas to please and be pleased.

39 rue des archives - 75004 Paris
Monday: 1pm-7pm
Tuesday-Saturday: 11am-7pm
Sunday: 11:30am-6:30pm
LE JACQUARD FRANÇAIS X ÉLYSÉE
We are proud to unveil our collaboration with the Elysée boutique. A collection that evokes the gingham of the guinguettes, the gingham of bistro tablecloths and French-style picnics.
Graphic and cheerful, the tablecloths, placemats and napkins give the table an elegant simplicity, energized by a red overprint. Hand towels, aprons and tea towels bring a bistro touch to the kitchen.
A beautiful highlight of our know-how passed down from generation to generation and the demand for sustainable manufacturing.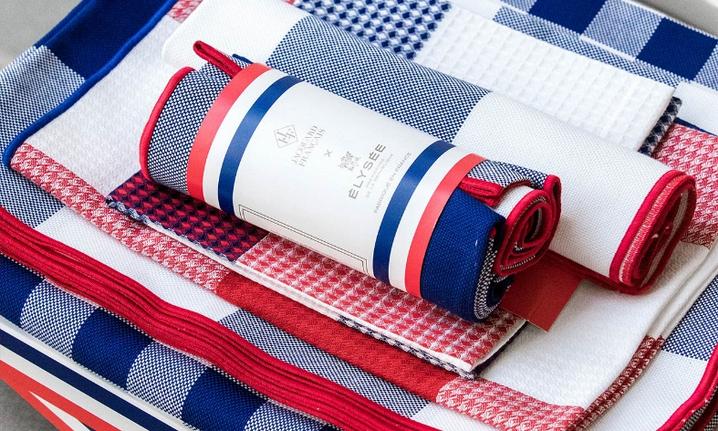 THE QUALITY OF OUR LINEN, CERTIFIED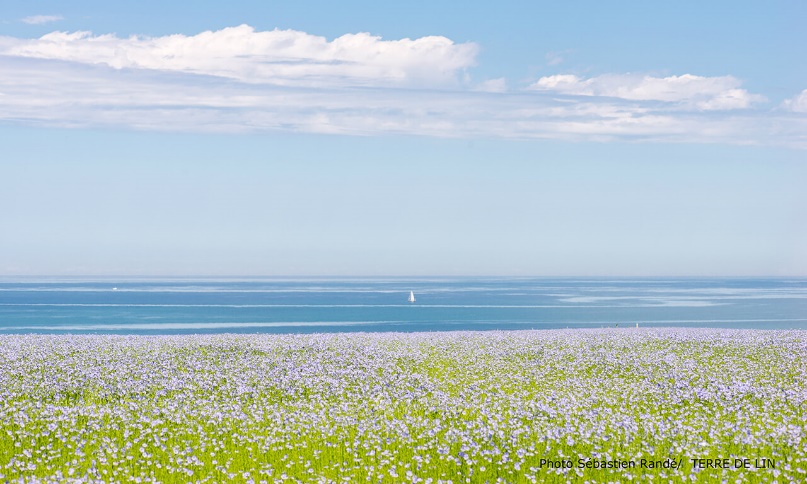 We now have the Masters of Linen ®certification. This is a registered trademark and a seal of excellence which is 100% Made in Europe: it guarantees the European traceability of linen, from the plant to the fibre and finally the fabric. A benchmark for professionals and consumers!
Our commitment to producing high-quality European linen is also expressed through our partnership with the cooperative Land of Linen where linen growers strive to preserve their unique expertise while changing practices around production, respect for the environment and social commitment.
Always on the lookout for new accessories to showcase our products in our photos or in our window displays, over the years we have experienced wonderful artistic and human encounters which we wanted to share with you today. With Escapade we set off to meet these French artisans who love colours and materials, with real expertise in creating products which will complement your decor!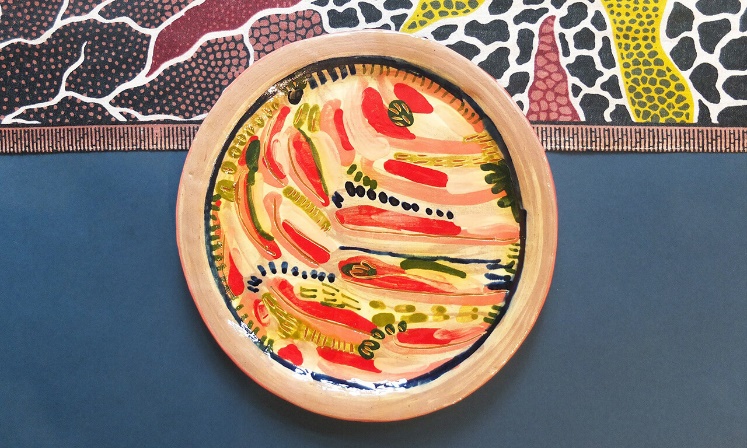 A COLOURFUL COLLABORATION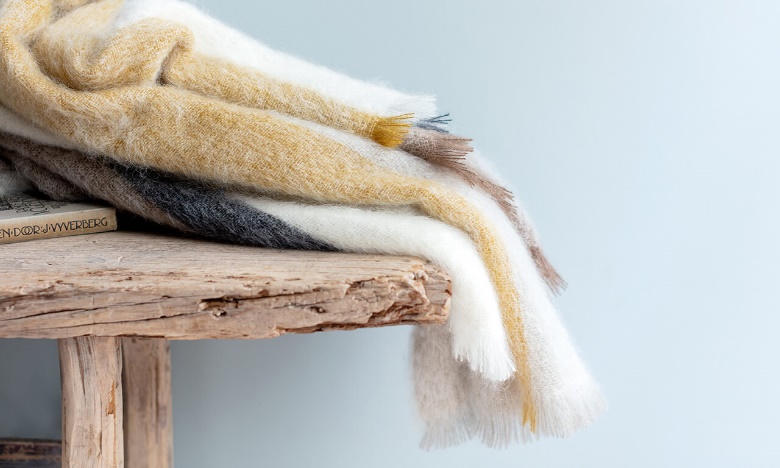 This season, we are combining our expertise with that of Brun de Vian-Tiran and unveiling our first super-soft collaboration featuring two exclusive plaid collections. A meaningful partnership between two exceptional French companies, ambassadors for fine linen and textiles, made in France in our ancient textile manufacturing tradition. From this obvious partnership were born "Rovaniemi" and "Duo", two exceptional collections of plaids with pure, simple lines. Each showcases the natural materials cherished by Brun de Vian-Tiran, in a palette of contemporary colours unique to Le Jacquard Français, designed to elevate your everyday life.