When you make such valuable products, you feel responsible for their impact throughout their life cycle. That's why we are committed to sustainable development in all our businesses, both as a manufacturer and as a distributor. On the environmental level, of course, but also on the social and solidarity level.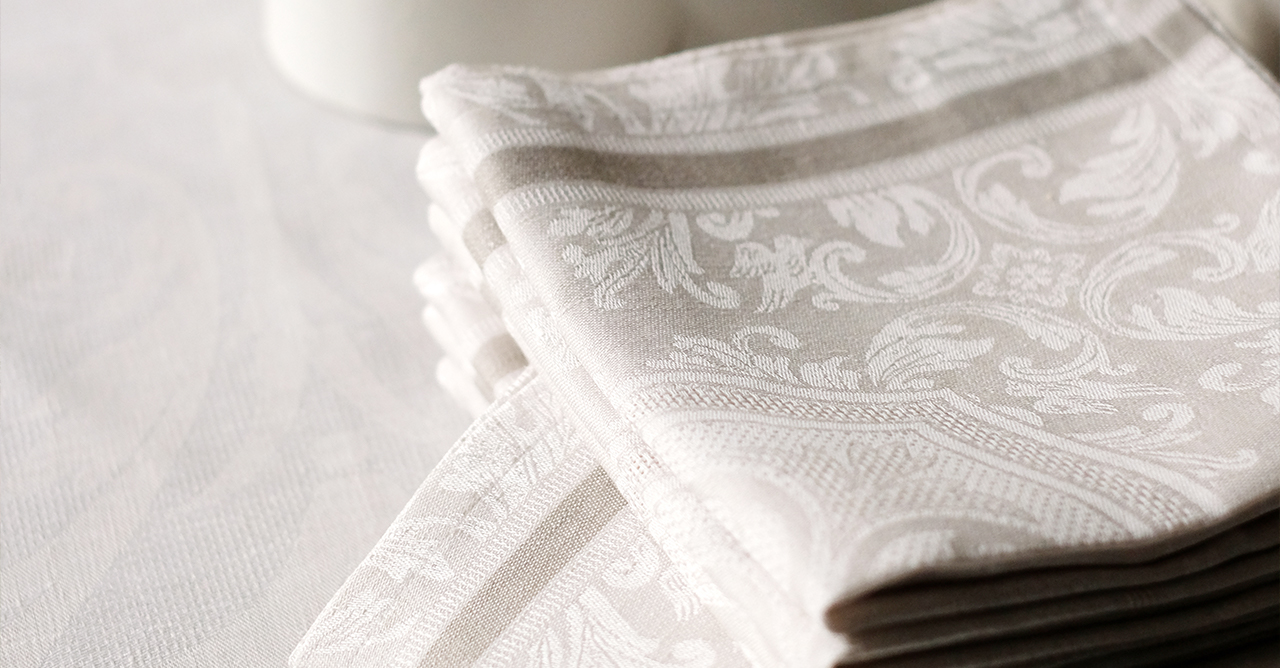 SUSTAINABLE PRODUCTS
Our credo has always been to make products that last. The quality of the materials and dyes we use allows us to guarantee a stable quality over time, without deformation of the fabrics or fading of the patterns. Le Jacquard Français collections are distinguished by the fineness of the weaving and the richness of the patterns; they have stood the test of time with elegance as their primary identity. Our products can thus be transmitted from generation to generation.
AN ETHICAL AND RESPONSIBLE PRODUCTION
Le Jacquard Français preserves local employment as much as possible, both in production and in subcontracting. Le Jacquard Français employs 120 people in France, including 80 people at our production site in Gérardmer.
We must also do our utmost to provide the customers who trust us with the justification that the products we sell them are respectful of the women and men who participated in their production, but also without risk for the health of the users, and respectful of our common goods: the planet and its resources.
We must also do our utmost to provide the customers who trust us with the justification that the products we sell them are respectful of the women and men who participated in their production, but also without risk for the health of the users, and respectful of our common goods: the planet and its resources. And because having confidence in our products is essential, the purchasing department initiates, relays and shares with LE JACQUARD FRANÇAIS' suppliers their desire to promote Responsible and Ethical Purchasing.
We benefit from the OEKO-TEX® Standard 100 label on all our 100% cotton products, which attests to the limited use of substances hazardous to health and the environment during the manufacture of textiles and at all stages of processing.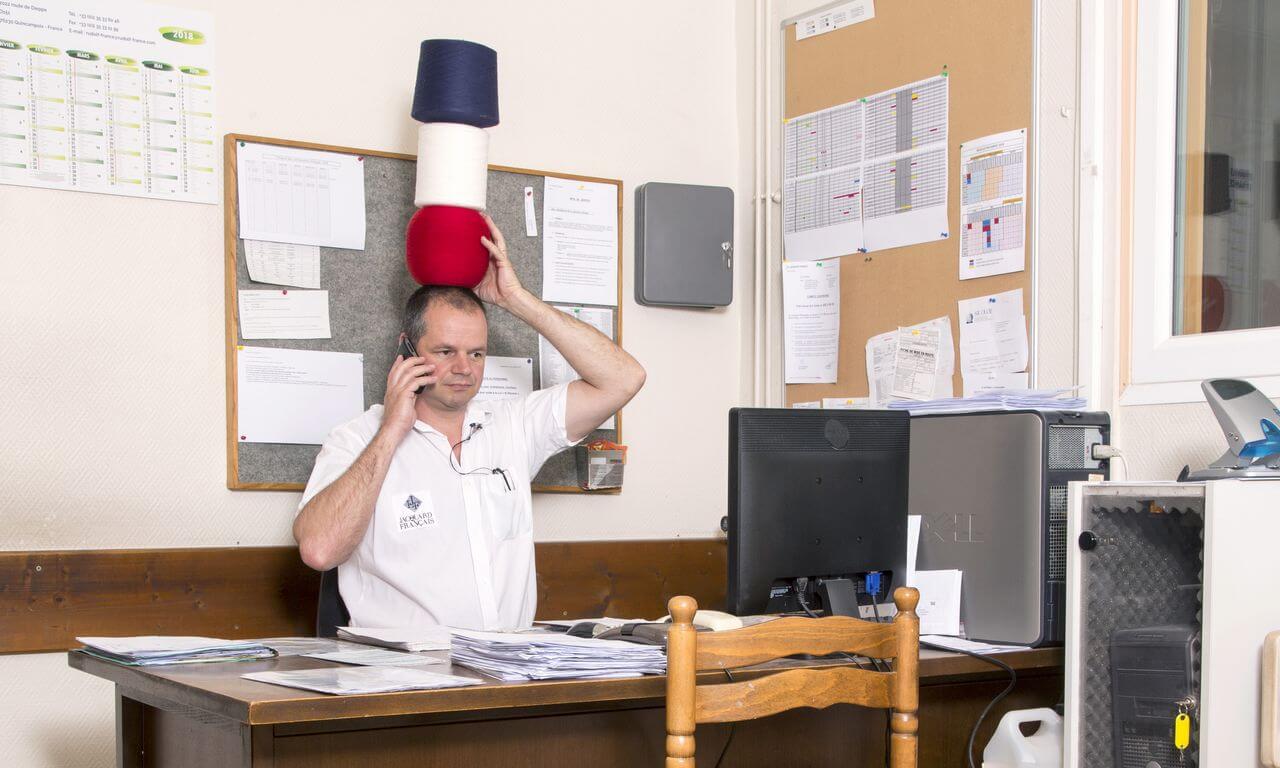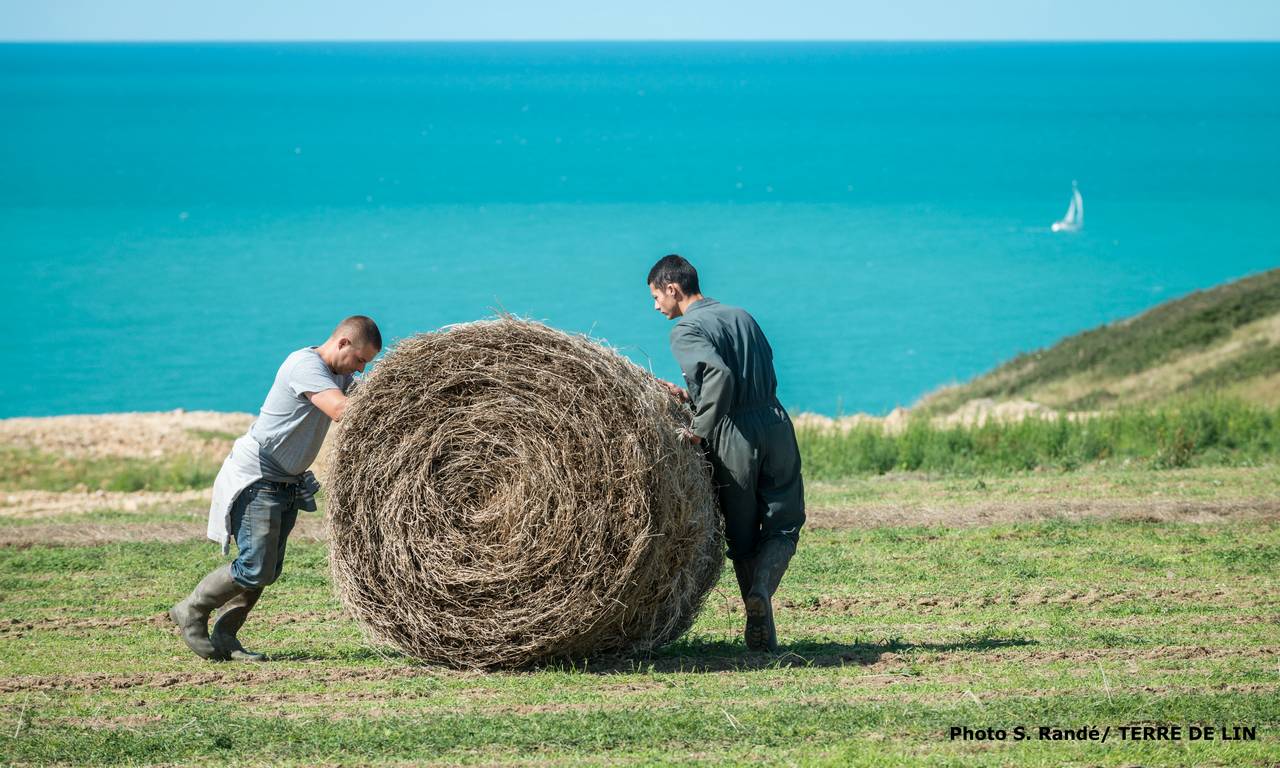 For our linen products, we now hold the Masters of Linen® certificate. This is a registered trademark and a seal of excellence 100% "Made in" Europe: the guarantee of European traceability of linen, from the plant to the yarn, to the fabric. A reference for professionals and consumers! Our commitment to the production of quality European linen is also expressed through our partnership with the Terre de Lin cooperative, in which linen growers are committed to preserving a specific know-how by developing practices in terms of production, respect for the environment and social commitment.
Finally, our trays are handmade in Sweden from birch leaves, from local forests and with ethical management.
A SECOND LIFE FOR OUR PRODUCTS
We make every effort not to throw anything away. For example, we sell end-of-line or second choice products in our four factory stores and on private sales websites.
We have our kits and pouches made by recycling fabrics with defects by Establishments and Services of Assistance (ESAT) located near the factory. This makes disabled people work, thus aiming at their social and professional integration or reintegration, limits material losses and waste, and gives a second life to our products. These products are available exclusively in our Parisian boutiques.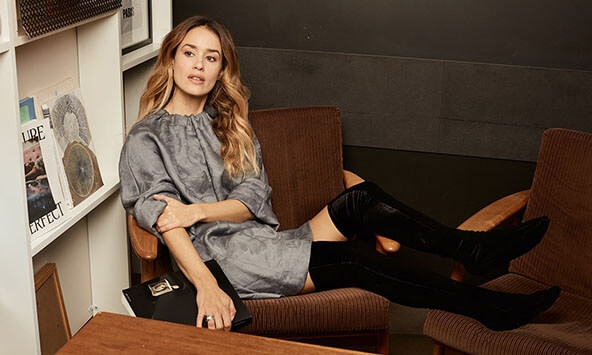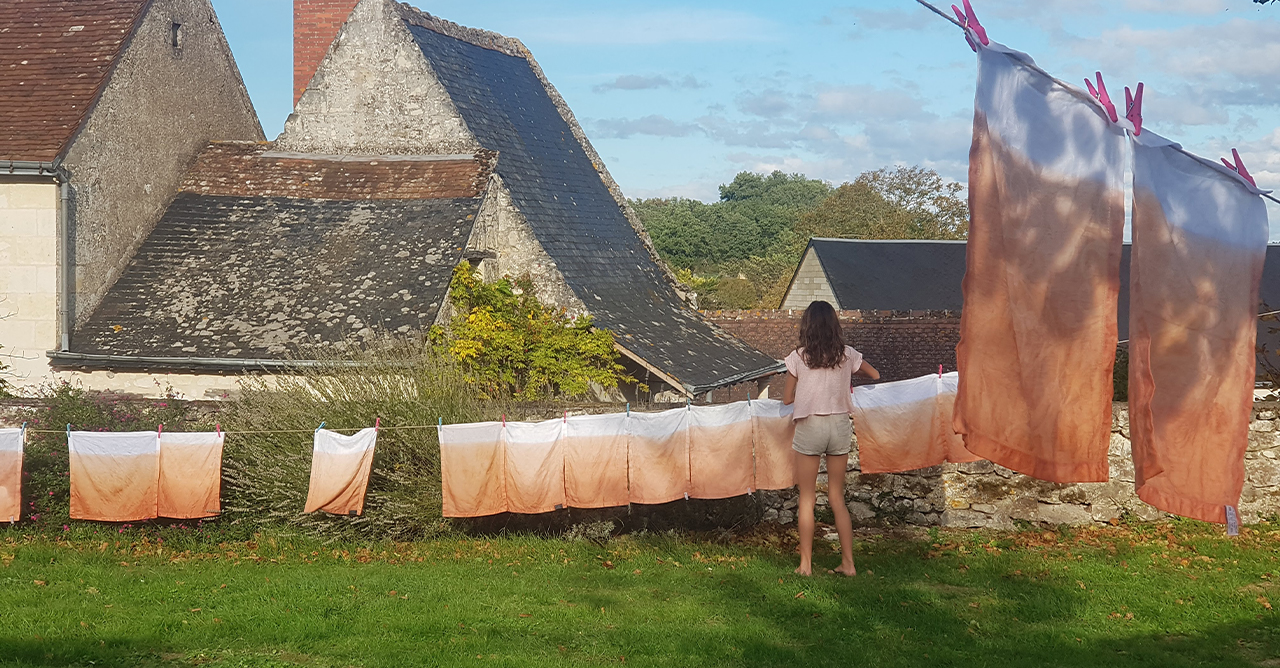 Every year we are looking for new partners to help us give a new life to our fabrics or products that are more marketable; this is called upcycling! You can rediscover our fabrics in Gaelle Constantini's fashion creations; on Tilli's accessories or in the beautiful projects of Emmaus Alternatives.
The Tivoli Solveig collection is the perfect example of this second life approach! Old products from the Tivoli collection have been reworked by hand with a vegetable dye.
In order not to throw anything away, we even recycle the weaving "waste" by donating it to a frayer who transforms it into insulation or padding.
And to support this eco-responsible approach in a more global way we participate since 2019 in the #RRR campaign.
MORE ECOLOGICAL PACKAGING
Our boxes are made in France, in fully recyclable cardboard. We are gradually changing our packaging to be more recyclable and limit packaging to what is strictly necessary.
Since 2020 our paper bags are made from 40% recycled waste and are printed with vegetable inks. They are environmentally friendly and equitably managed.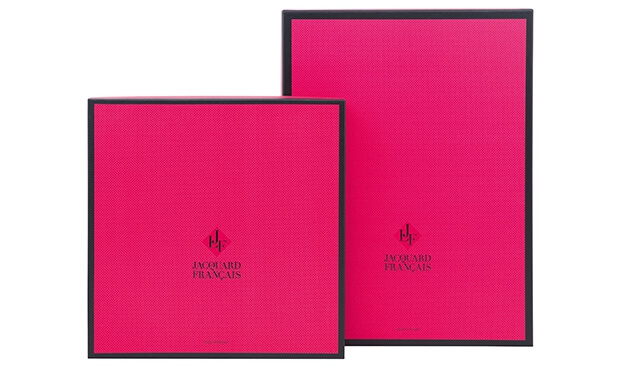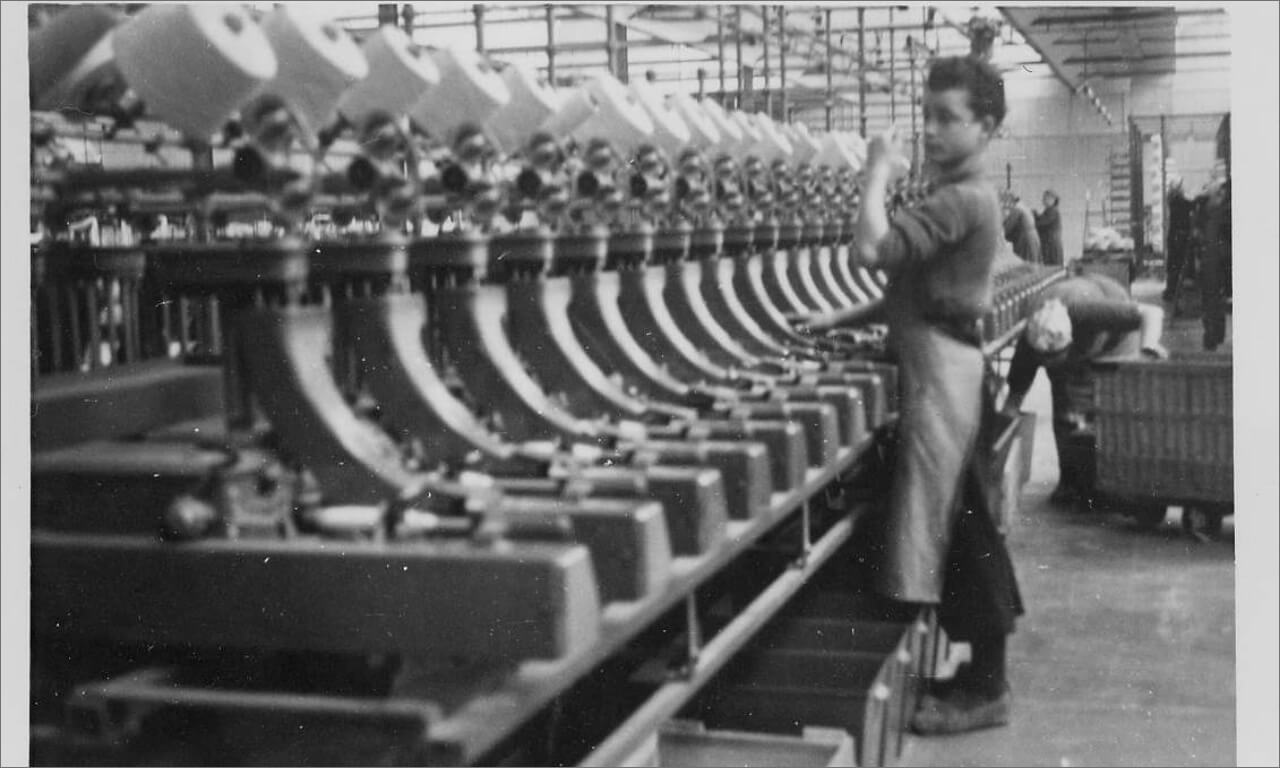 ONCE UPON A TIME... THERE WAS A FRENCH HOUSE
In 1861, Benjamin Baer moved to Gerardmer in the east of France, known as the cradle of the textile industry, to work as « fabric manufacturer », in this case meaning a merchant-retailer of pieces woven by rural artisans working in their homes.Upon his death in 1888, his partner, Nathan Levy, took over the business and gave it his name, creating a new company with his brother Elie: «Nathan Lévy and Company».
14 years later in 1902, the two brothers decided to build their own mechanical weaving workshop. Under the impetus of the new generation of managers, the fast-growing company took over a bleaching workshop in 1928.
DESTRUCTION AND RENEWAL
Destroyed during the Second World War, the Nathan Lévy weaving business was quickly rebuilt and was thus able to produce a complete range of cotton, linen and blended-fibre white linens.
In 1968, the ELIS group (Europe Linge Service), owner of large industrial laundries, acquired the manufacturing process and the fleet of 65 latest-generation Jacquard looms.
The famous brand 'Le Jacquard Français' was born in 1974.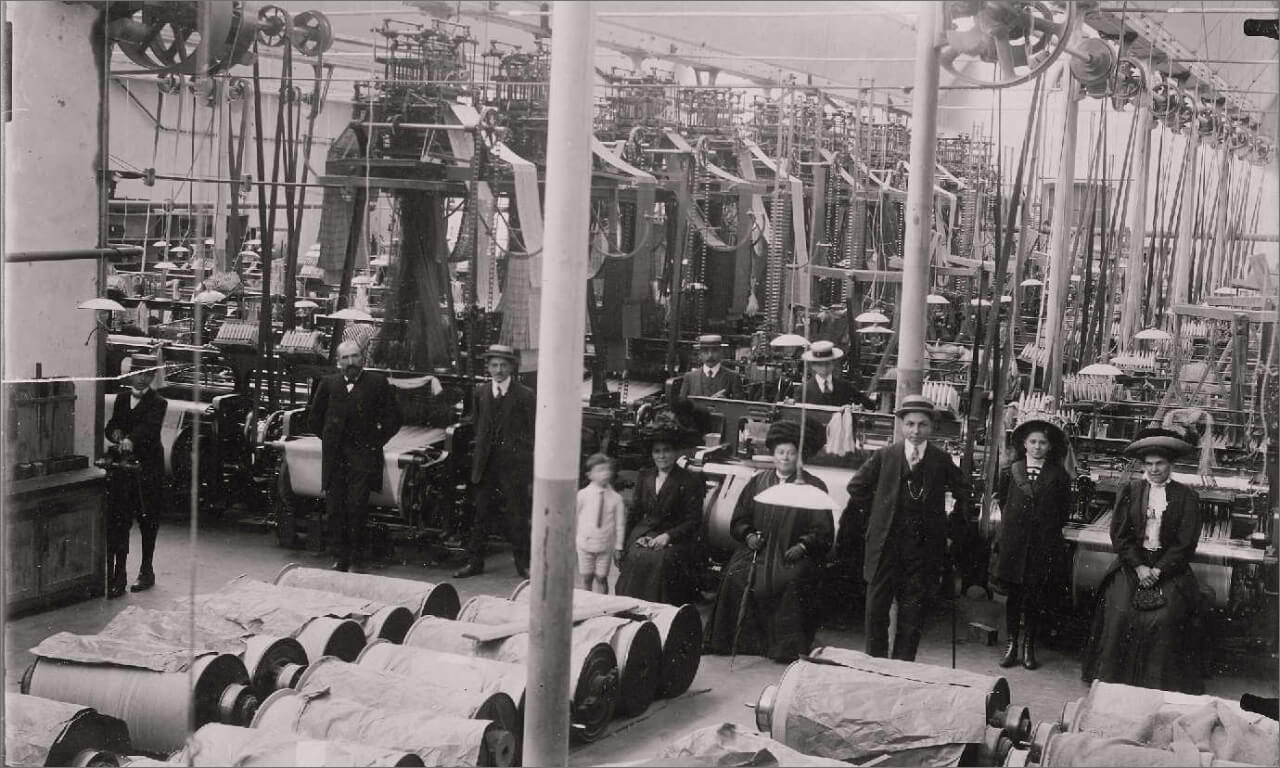 BIRTH OF A STYLE
1978 marked a real turning point in the history of the brand, with the start of the collaboration with the famous stylist Primrose Bordier.
At a time when white reigned supreme in household linens, Primrose Bordier revolutionised home decor with her fantastical eye and colourful textiles. With her, Le Jacquard Français innovated technically, invested in colour research and gave household linens a new feel with colourful collections. Domestic linens became a fashion accessory and LJF made a mark with its creative style, combining original patterns and bold colour combinations.

Since then the brand has constantly reinvented itself, innovating and expanding its offer. Bath linens, outdoor collections, decorative accessories, etc. Today, Le Jacquard Français is a shared point of reference across generations for all those who have a passion for beautiful linens and home decor.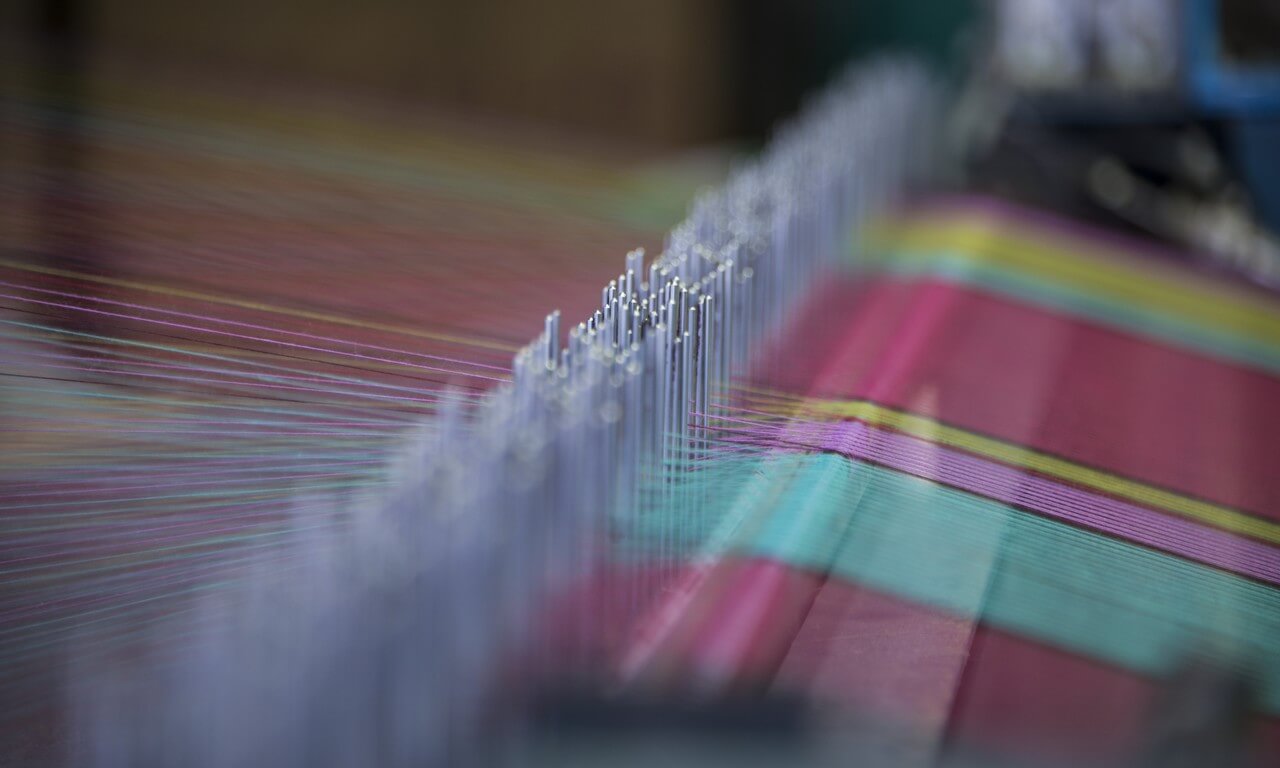 THE ART OF WEAVING
From spooling the fibre to final construction, weaving and finishing, this eight-step expertise requires precise technique and an infinite sense of detail to produce the most beautiful creations.

For over 130 years, we have been committed to the artful preservation of the technique of jacquard weaving in France. Invented in the 19th century by Joseph-Marie Jacquard, it automates the weaving of a damask fabric. "Damask" is a fabric whose designs are visible on both the front and the back.

Today, thanks to our 54 Jacquard looms, the House produces a very large number of original patterns, with remarkable precision and finesse.

In 2010, Le Jacquard Français was awarded the EPV (Living Heritage Enterprise) certification for its excellence in craftsmanship and industry, something of which our teams remain very proud.
EXCEPTIONAL MATERIALS
You can't make exceptional products without exceptional raw materials!
We use almost exclusively natural materials and select the finest quality fibres.

Our Masters of Linen certified cotton and linen threads are made with the longest fibres, which are rarer and of better quality, allowing for more intense colours. These fin, combed threads give our patterns an incomparable shine and precision.

More than 40 colours are developed every year. Each thread colour is tested against light and UV rays to meet our quality standards. The colours and designs of our fabrics remain bright year after year.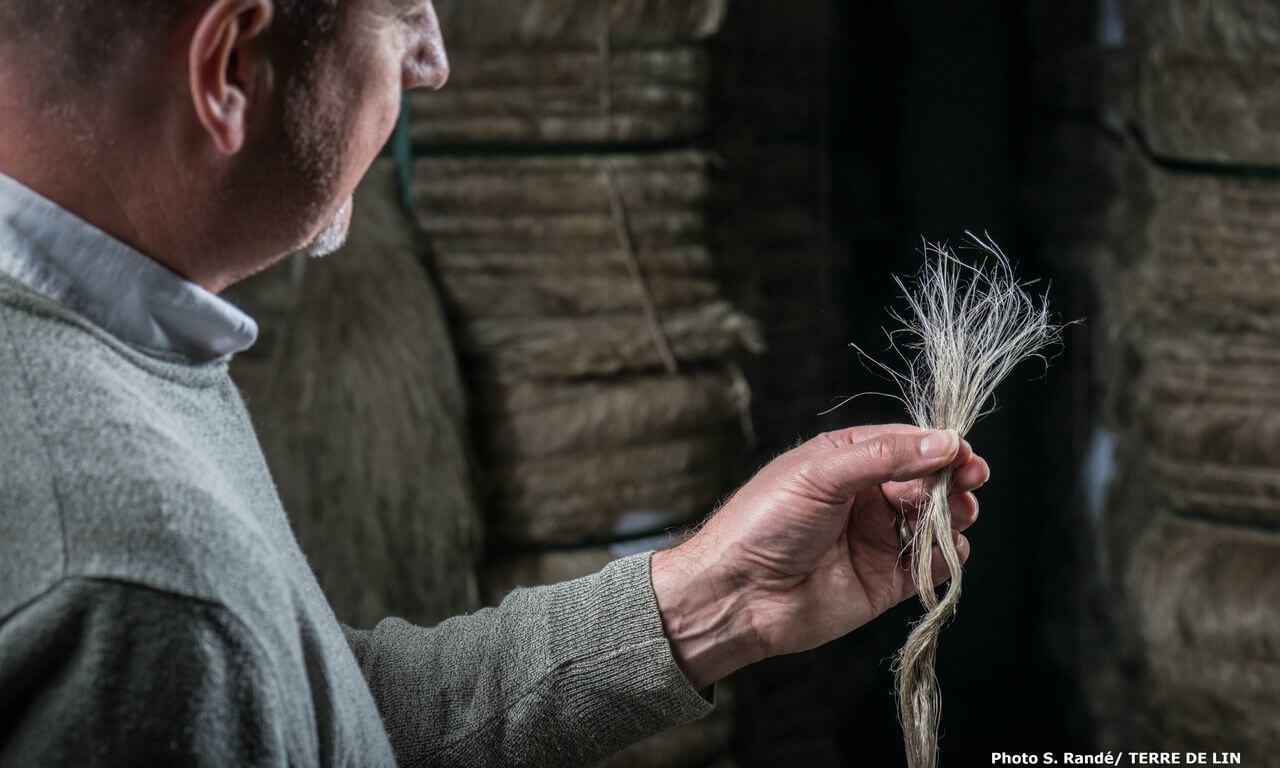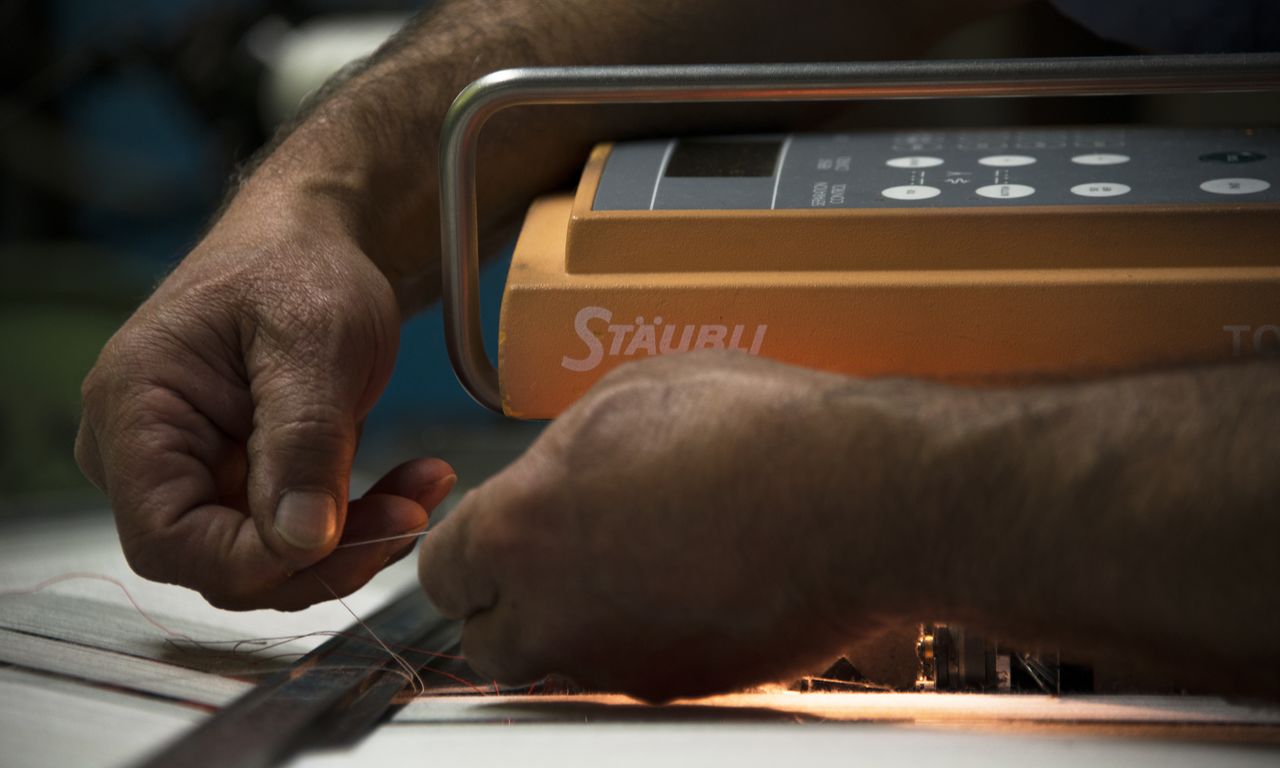 GOLD HANDS
Weavers, knotters, warpers, bonders...all these crafts and techniques are carried out with passion and have been for generations in our Gerardmer factory.
It is this community of talent that has helped to build our House, recognised worldwide for its quality and creativity. Gold hands which allow us to continue to manufacture quality products in France.

EIn order to evolve and meet the needs of to new consumers, our teams combine technological innovation with ancestral expertise as they work on our collections, inventing new manufacturing processes, using new fibres and new materials to design ever more functional and attractive products.
CREATION AND INSPIRATION
Warm and generous, our collections are rich in colour, joyful and shimmering. They are an invitation to travel, to tell a story, evoke a memory, express a desire, and they help create the soul and spirit of your home.

Every year, our design team produces two collections, featuring new models and new colour combinations inspired by the seasons and trends.

The fruit of encounters and shared expertise, Le Jacquard Français also offers unique collaborations with companies that share our values and our vision of the French lifestyle, such as the Haute Couture and Venezia Cristal collections with Swarovski crystals, La Cornue and Le Slip Français.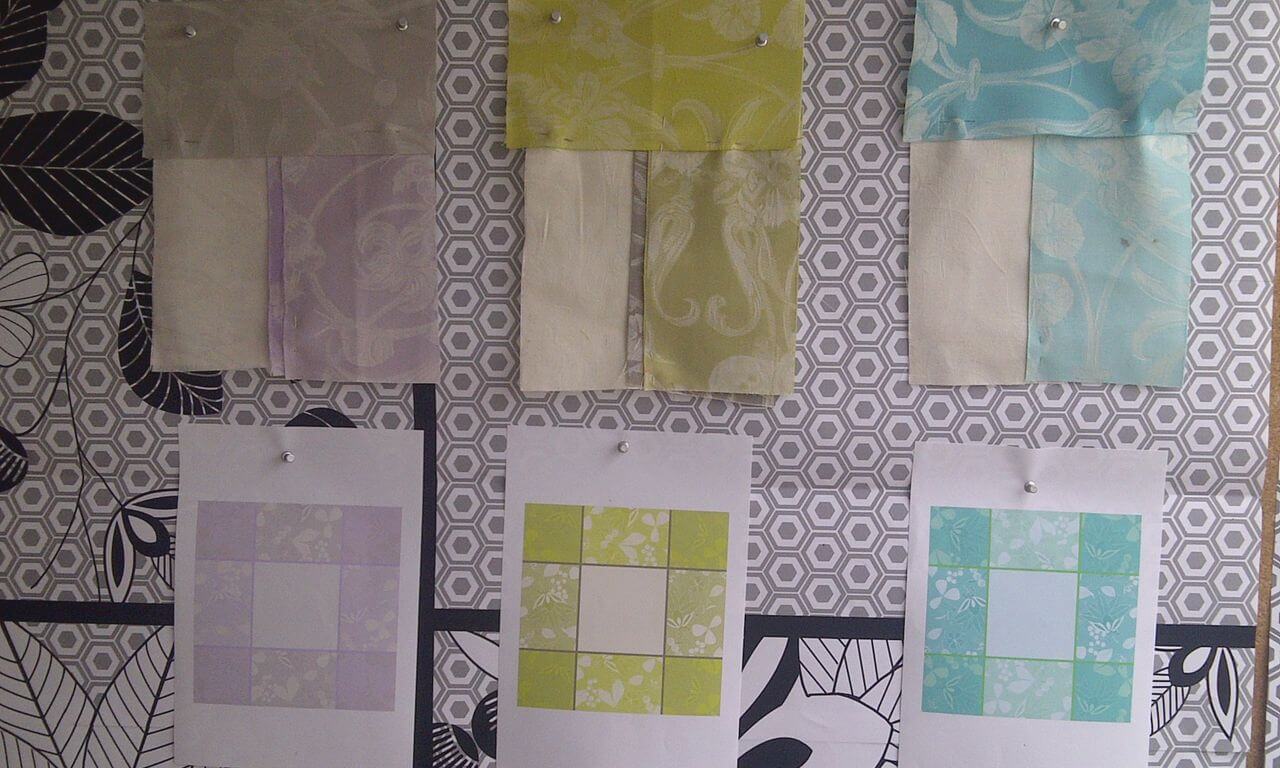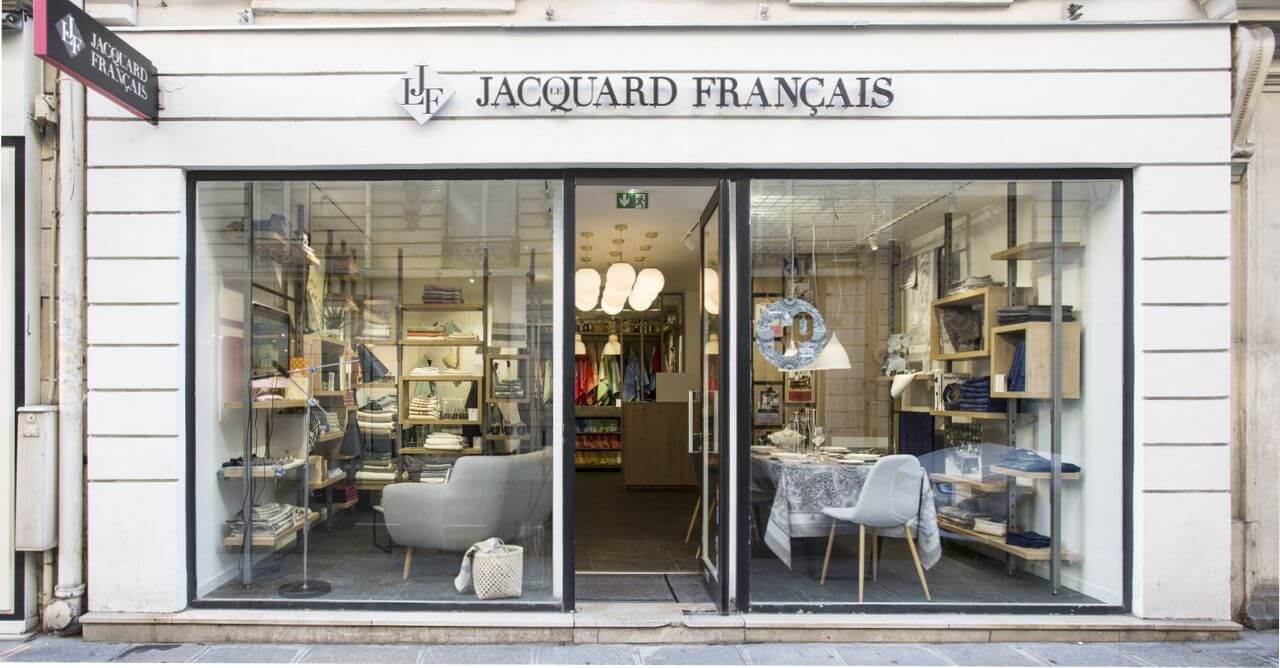 As a French brand, the company has an unrivalled international dimension and is a reference in the most prestigious retail outlets in France and abroad. Galeries Lafayette, Le Printemps, Le Bon Marché in France, Harrods in London, La Rinascente in Milan, Le Corte Ingles in Spain, KaDeWe in Germany, Isetan in Japan, are all internationally renowned brands that contribute to the reputation of the Le Jacquard Français brand.

In the same way, many points of sale specialized in household linen, tableware, high-end kitchen equipment, gifts, decoration and more recently "gourmet" boutiques or concept stores, make the richness and the pride of the brand with more than 1400 partners throughout the world.We also welcome you in our Parisian boutiques and in our store in Gérardmer for a privileged discovery of our collections.