Le Jacquard Français is pursuing its commitment to ethical and responsible production by rolling out a second-hand offer. Pioneers in the household linen sector to offer this new service, we want to give a second life to our products by offering you the chance to resell the tablecloths and table runners sleeping in your closets and buy refurbished second-hand products!
By giving products a second chance, we offer them the opportunity to continue their existence and not be thrown away.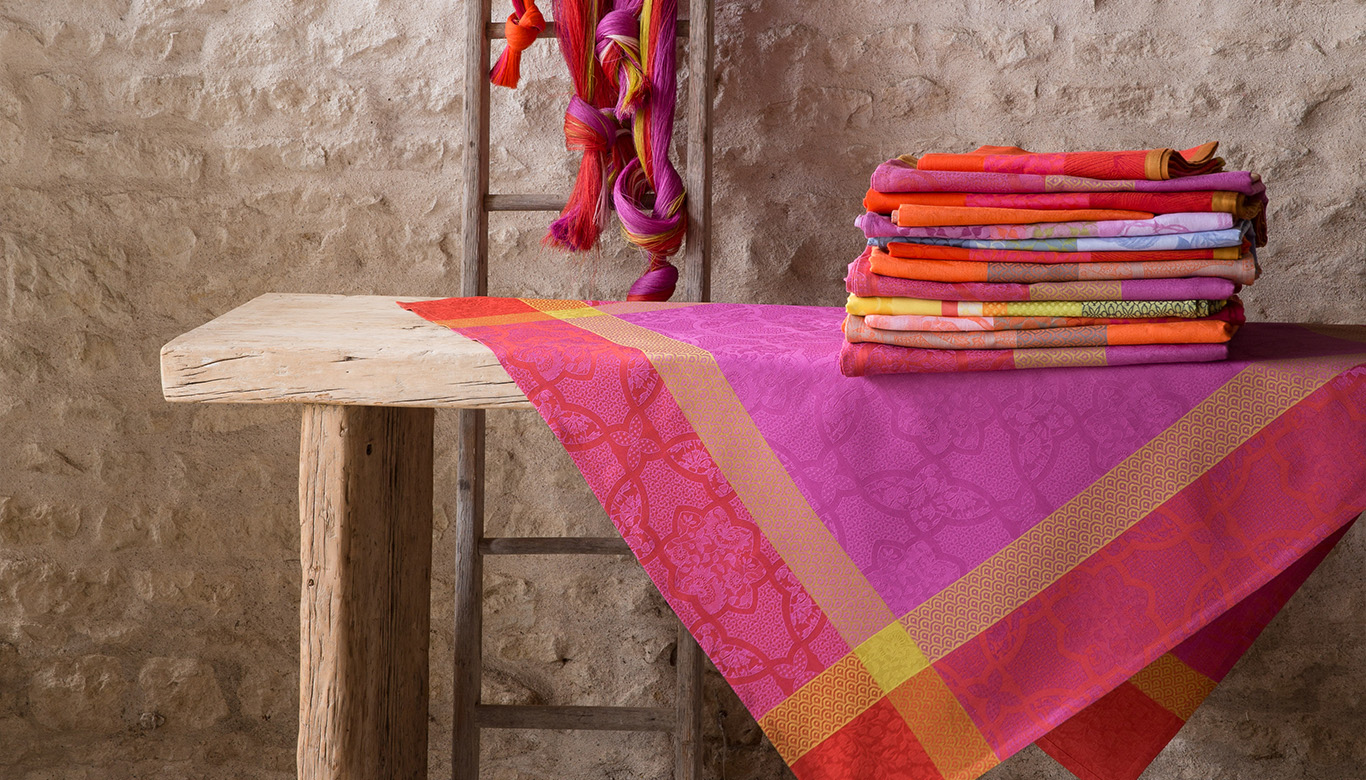 This approach makes an essential contribution to preserving our environment, not only by conserving the raw materials, energy and precious resources needed to produce new items, but also by offering customers economical and environmentally-friendly options. The sale of second-hand Le Jacquard Français products is an initiative made possible by the quality of our products, designed to last and be handed down from generation to generation.
Our Second hand project
This new service is an extension of our company's commitment to sustainability and the circular economy, and complements our offer of kits and pouches made from fabric with defects.