WINTER-FALL COLLECTION 2021
Like every season we offer a varied collection in both style and color. Everyone will find something to decorate their home with elegance. Always so trendy, linen is very present this winter. Both timeless in the coat of arms collection or casual in the Casual universe, don't hesitate to buy an eco-responsible product made in France. In the kitchen, we take you on a journey of intense colors. From the fine designs of the Tsar collection to the multicolored stripes of the Fruits exotiques tea towels, indulge yourself with accessible and sustainable products. And for the first time this season, at the crossroads between decoration and fashion, our House innovates in the leather goods segment. A beautiful story written between two Living Heritage Companies: our meticulous weaving and the delicacy of a French leather worker. Combined with high quality Italian leather, we offer you durable bags, useful to carry all your daily essentials.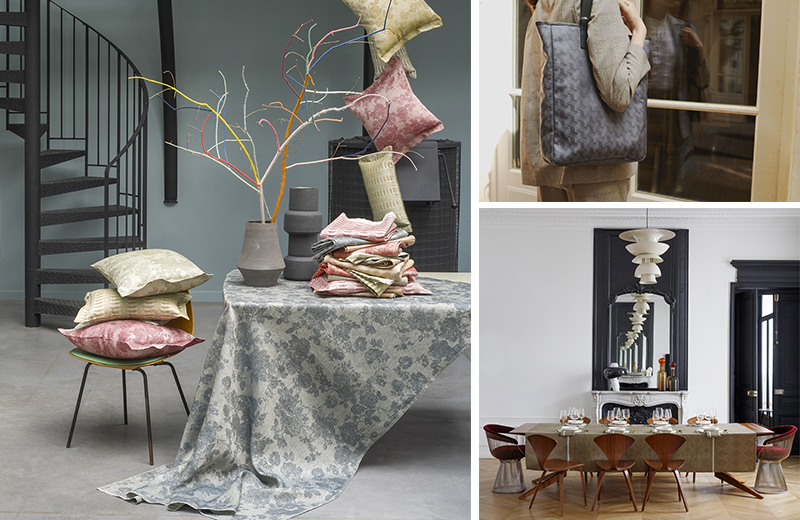 THE DELICACIES OF JACQUARD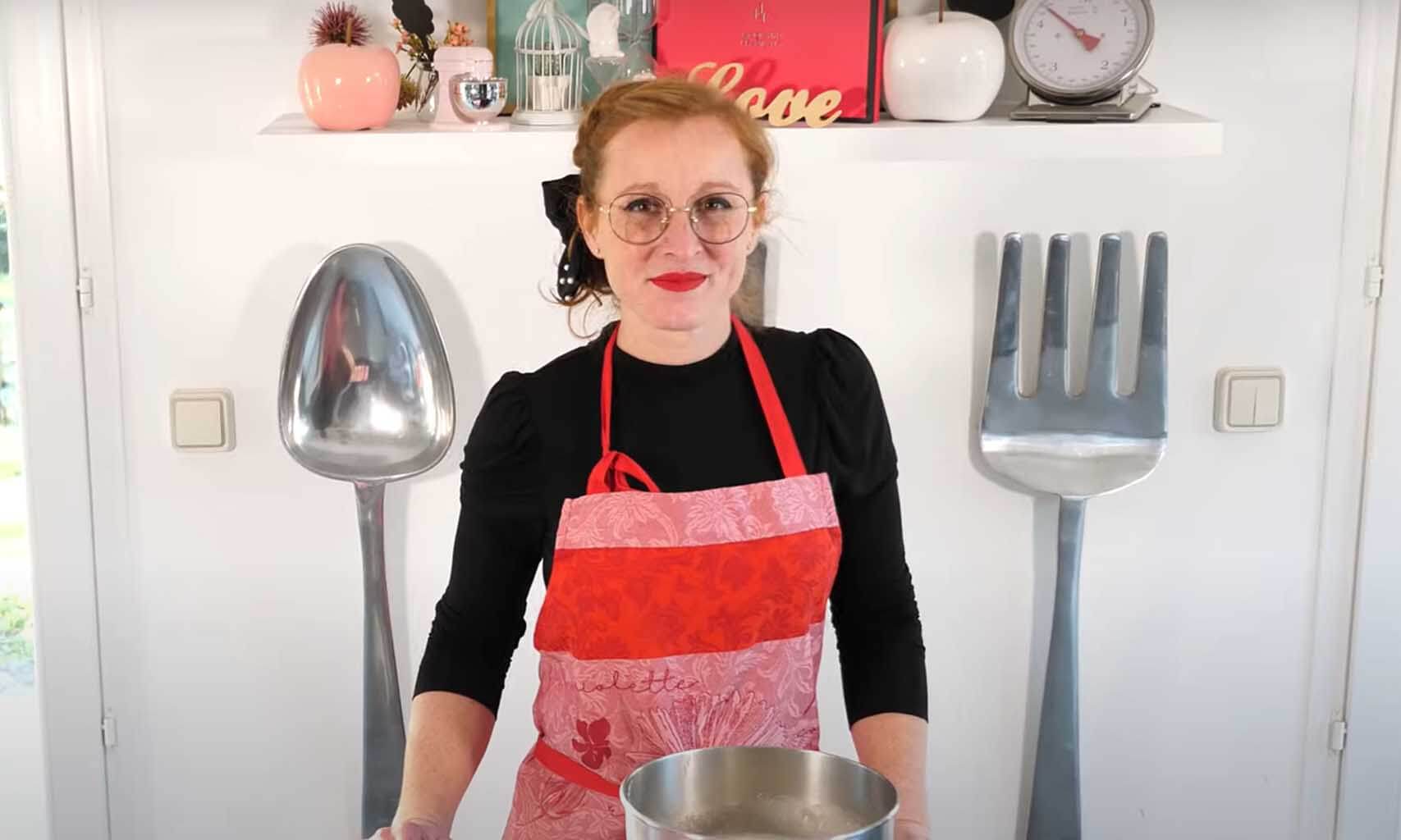 The lovers' dessert - Special Valentine's Day recipe! Discover our first video of Gourmandises du Jacquard Français. A series of recipes specially designed for you! Get to work preparing a sweet surprise for your loved one.
Watch the video !
LE JACQUARD FRANÇAIS X ÉLYSÉE
We are proud to unveil our collaboration with the Elysée boutique. A collection that evokes the gingham of guinguettes, bistro tablecloths and French picnics.
Graphic and joyful, the tablecloths, placemats and napkins give the table an elegant simplicity, energized by a red overlay. Hand towels, aprons and tea towels give the kitchen a bistro touch.
A nice way to showcase our know-how passed down from generation to generation and the requirement of a sustainable production.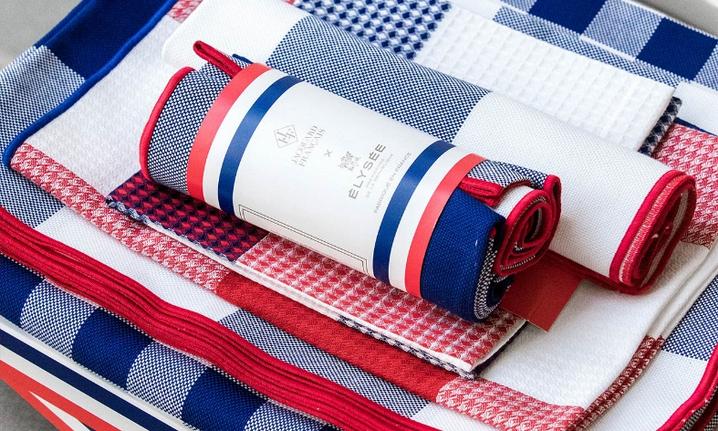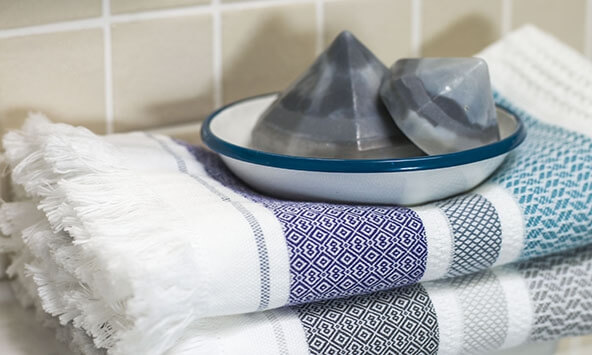 To accompany our bath linen collections, four models of soap have been created exclusively by Seem Soap, matching the Lula, Folk, Duetto and Volupté ranges, they will accompany your moments of softness.
From conception to manufacturing, Mathilde Lehmann and Valentine Sée imagine and create together, combining the knowledge and know-how of each. They conceive their products with modernity, questioning the role of design nowadays, taking into account the power of shapes and colors, linked to gesture and use. They approach soap in a new way, shaping it as an ephemeral object, a sculpture that will change with time and use.
A collection of soaps handmade in the Parisian workshops of Seem Soap.
EVERYTHING CAN BE TRANSFORMED
Sensitive to current ecological issues and the role that the textile industry must play in preserving the environment, we decided to join forces with the designer Gaëlle Constantini to give a second life to our fabrics. The Atelier Gaëlle Constantini works only on the principle of upcycling which, by definition, is the action of recycling from above. This process does not require the production of new material and uses as few resources as possible.
Gaëlle Constantini's collections are based on a benevolent and optimistic vision of the creation of new clothes in the fashion market. In particular, she has created several pieces using Tivoli fabric.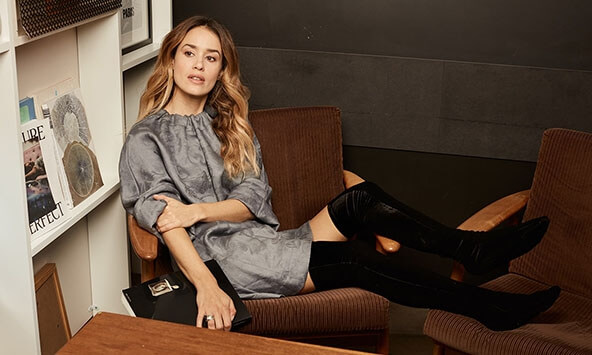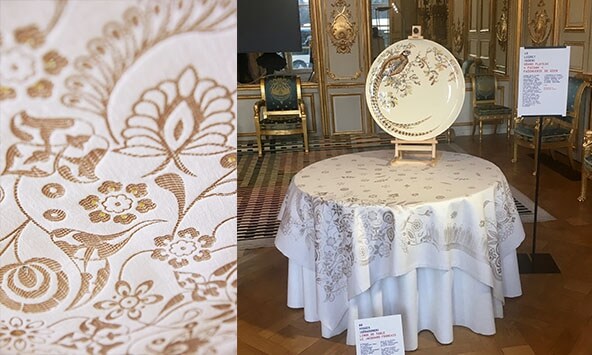 On the occasion of the "Made in France" exhibition held at the Elysée Palace on the weekend of January 18 and 19, 2020, we were able to present our Haute-couture tablecloth, the result of more than a year of research and development, to more than 10,000 visitors. This operation highlighted our know-how of excellence which has been passed on from hand to hand in Gérardmer for more than 130 years and for which we have been awarded the EPV (Entreprise du Patrimoine Vivant) label since 2010.
Delicate and refined, the "Haute Couture" collection reveals an exceptional know-how. On a cotton and linen tablecloth with an immaculate white background, embroidery effects are drawn with golden Lurex® threads thanks to an innovative and sophisticated weaving technique. It awakens the tables with its thousand and one sumptuous reflections and brings a fairy-tale touch to dinners worthy of fairy tales. For even more magic, we add a light garland as a table runner to intensify the glow of the gilding.
Atlanta, Madrid, Frankfurt or Paris, the beginning of the year was the opportunity for us to present the Spring Summer 2020 collection at numerous trade shows.
At the table, in the kitchen, in the bathroom or on the terrace, our know-how is expressed this year by designs with an ever more realistic rendering, vibrant colors and natural materials, the undeniable signature of our house and of our collections woven in France.
We also took the opportunity to gather inspiration, decorating ideas and trendy colors in order to offer you ever more daring collections.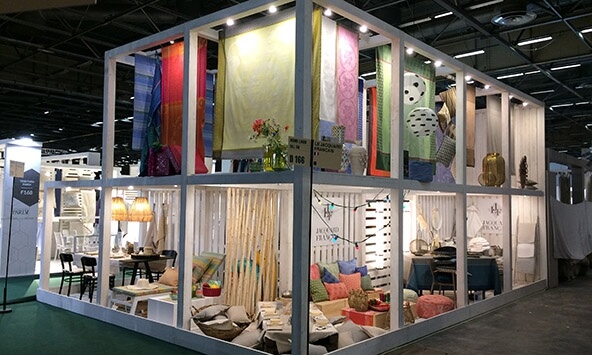 THE QUALITY OF OUR LINEN LABELLED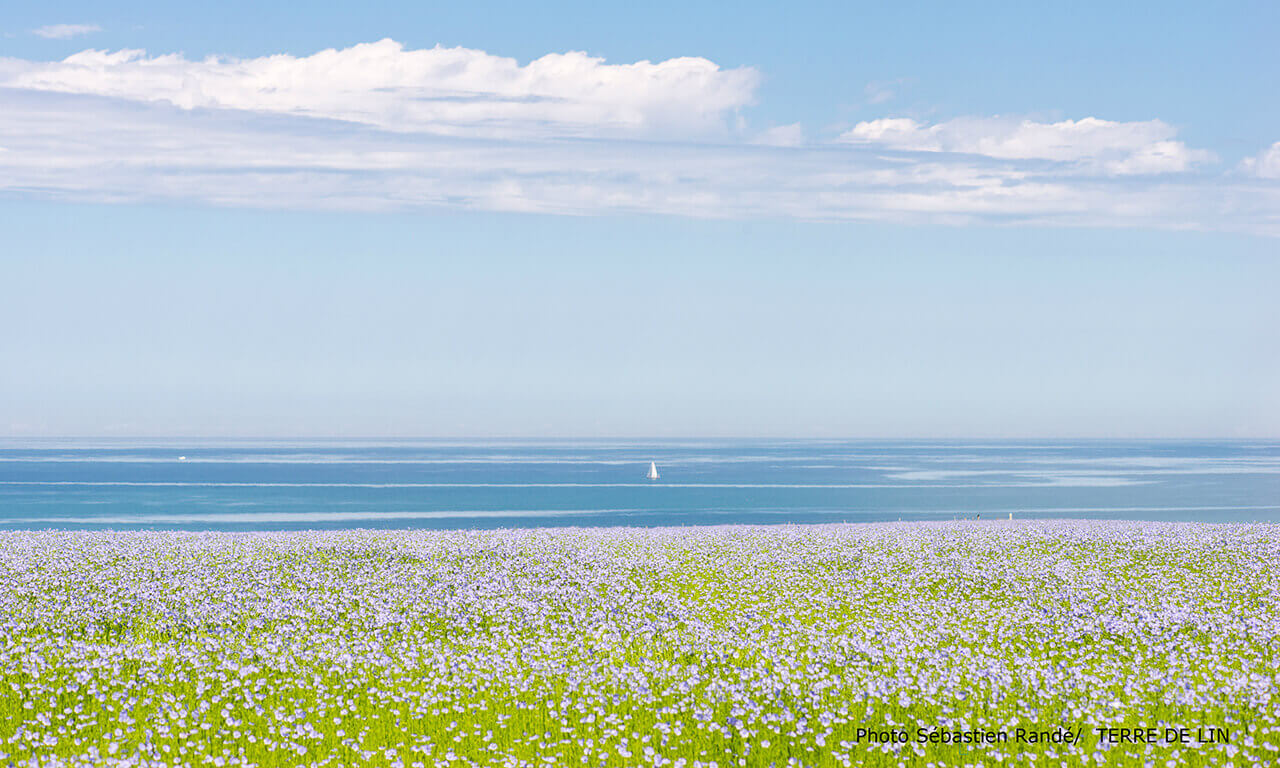 We now hold the Masters of Linen® certification. This is a registered trademark and a seal of excellence 100% "Made in" Europe: the guarantee of a European traceability of linen, from the plant to the yarn and then to the fabric. A reference for professionals and consumers!
Our commitment to the production of quality European linen is also expressed through our partnership with Terre de Lincooperative, in which linen growers are committed to preserving a specific know-how by developing practices in terms of production, respect for the environment and social commitment.
ESCAPADE WITH LOUISE DEFENTE
Always looking for new accessories to highlight our products on our photos or in our windows, we have, over the years, made beautiful artistic and human encounters that we wanted to share with you today.
Escapade goes to meet these French craftsmen, in love with colors and materials, with a real know-how, whose products will come to supplement your decoration!