Armoiries Collection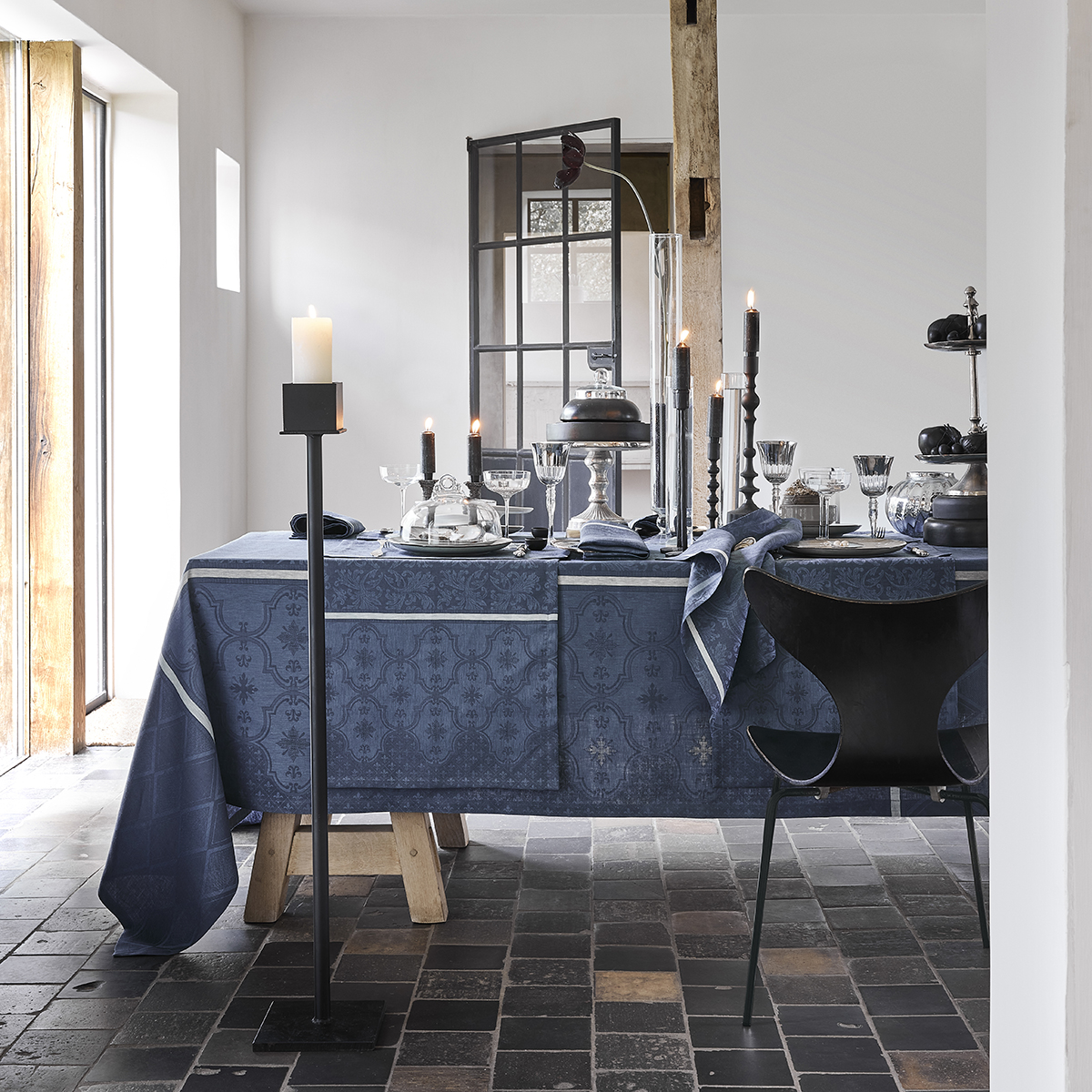 The "Armoiries" table linen collection is a true ode to elegance and tradition. Made from the highest quality linen, this collection embodies refined craftsmanship and attention to detail. Each elegant piece features a subtle assemblage of arabesques, acanthus leaves and fleur-de-lys. Exceptional craftsmanship honored with a château rose window.
For this new Autumn-Winter 2023 season, the Cerulean blue collection will bring intensity and harmony to your tables for a majestic universe.
Lightweight, technical 100% linen creations made in the Vosges. Linen is an exceptional material for table linen, its soft touch and light texture bringing a feeling of comfort and luxury to every meal. What's more, our Masters of linen®-certified creations are designed to last over time, making them a valuable investment for your home.
One of the most remarkable aspects of the collection is the refinement in every detail, the quality in every yarn, and the artistry in every pattern where the fabrics come to life with openwork drawing floral curves.
Armoiries offers a variety of pieces, from tablecloths to napkins and placemats. Each item is designed to harmonize perfectly with the others, allowing you to create a sumptuous table for fine occasions. Whether for a romantic candlelit dinner, an al fresco lunch or a festive meal, Armoiries table linens add a touch of timeless elegance to your décor.
Because elegance is an infinite palette, this collection shines just as brightly in the colors already available: Grège, Lys and Jais. Let yourself be seduced by these timeless, delicate shades.