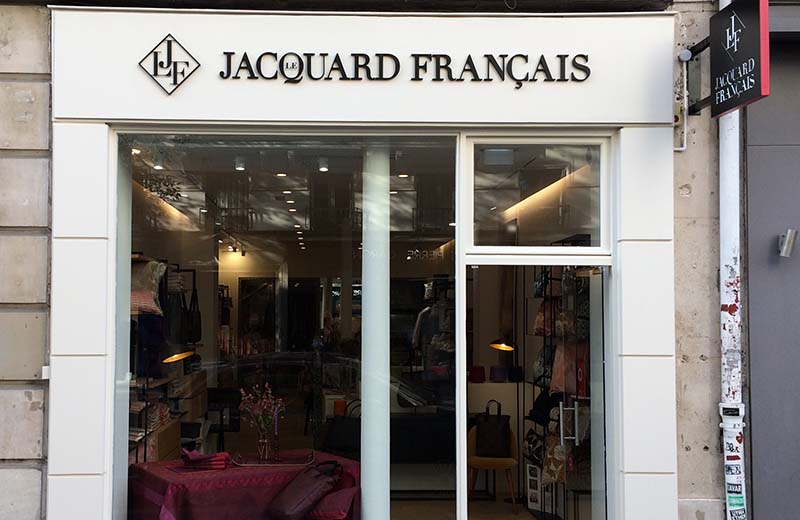 We give you an appointment on October 8 to discover our new store in the Marais district in Paris! An offer centered on decoration and gift ideas to please and be pleased.

39 rue des archives - 75004 Paris
Monday: 1pm-7pm
Tuesday-Saturday: 11am-7pm
Sunday: 11:30am-6:30pm
FALL WINTER COLLECTION 2021
Like every season we offer a varied collection in both style and color. Everyone will find his happiness to decorate his interior with elegance. Always so trendy, linen is very present this winter. Both timeless in the collection Armorial or casual in the Casual universe, do not hesitate to buy an eco-responsible product and made in France. In the kitchen, we take you on a journey of intense colors. From the fine designs of the Tsar collection to the multicolored stripes of the Fruits exotiques tea towels, indulge yourself with accessible and sustainable products. And for the first time this season, at the crossroads between decoration and fashion, our House innovates in the leather goods segment. A beautiful story written between two Living Heritage Companies: our meticulous weaving and the delicacy of a French leather worker. Combined with high quality Italian leather, we offer you durable bags, useful to carry all your daily essentials.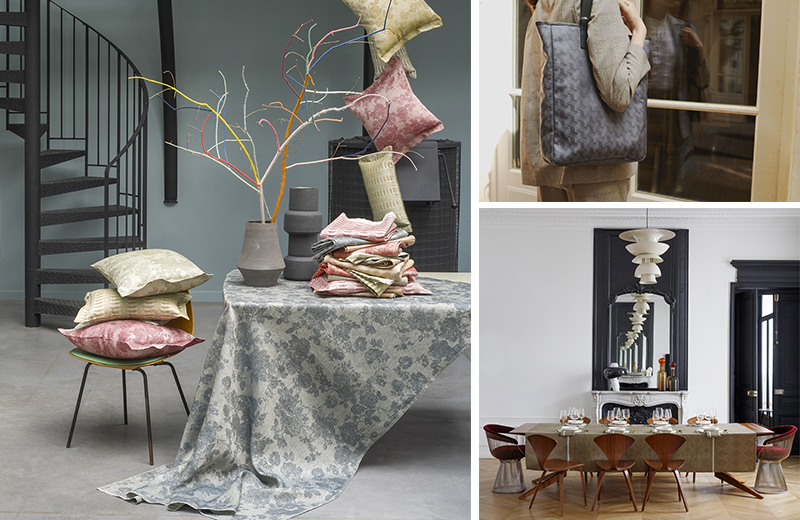 LE JACQUARD FRANÇAIS X ÉLYSÉE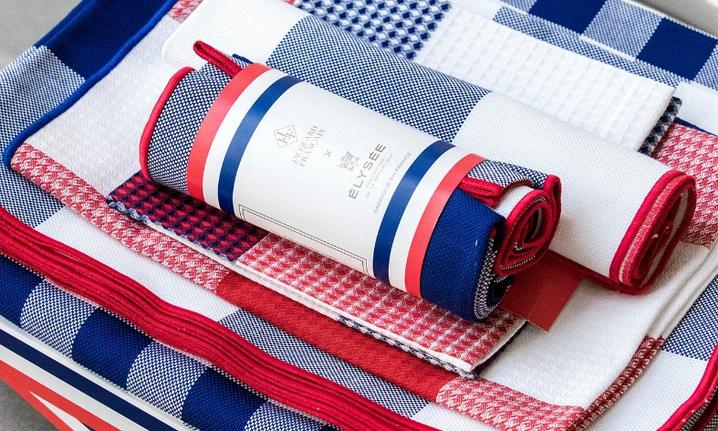 We are proud to unveil our collaboration with the Elysée boutique. A collection that evokes the gingham of the guinguettes, the gingham of bistro tablecloths and French-style picnics.
Graphic and cheerful, the tablecloths, placemats and napkins give the table an elegant simplicity, energized by a red overprint. Hand towels, aprons and tea towels bring a bistro touch to the kitchen.
A beautiful highlight of our know-how passed down from generation to generation and the demand for sustainable manufacturing.
EQUALITY BETWEEN MEN AND WOMEN
The Gender Equality Index is a new tool set up by the Ministry of Labor to eliminate professional inequalities between men and women in companies. It is composed of five major criteria that evaluate gender inequalities in companies in the form of a score out of 100.
We are proud to have obtained a score of 96 / 100!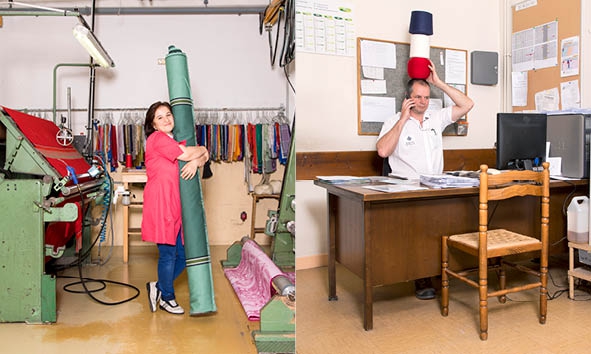 THE QUALITY OF OUR LINEN, CERTIFIED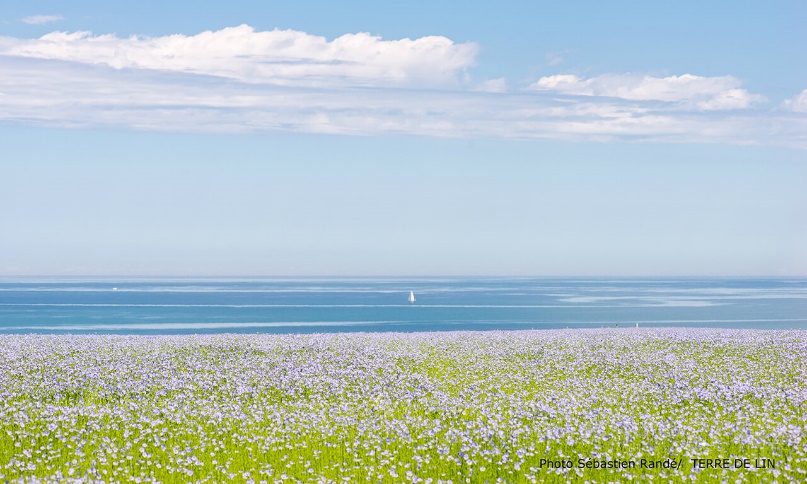 We now have the Masters of Linen ®certification. This is a registered trademark and a seal of excellence which is 100% Made in Europe: it guarantees the European traceability of linen, from the plant to the fibre and finally the fabric. A benchmark for professionals and consumers!
Our commitment to producing high-quality European linen is also expressed through our partnership with the cooperative Land of Linen where linen growers strive to preserve their unique expertise while changing practices around production, respect for the environment and social commitment.
Always on the lookout for new accessories to showcase our products in our photos or in our window displays, over the years we have experienced wonderful artistic and human encounters which we wanted to share with you today. With Escapade we set off to meet these French artisans who love colours and materials, with real expertise in creating products which will complement your decor!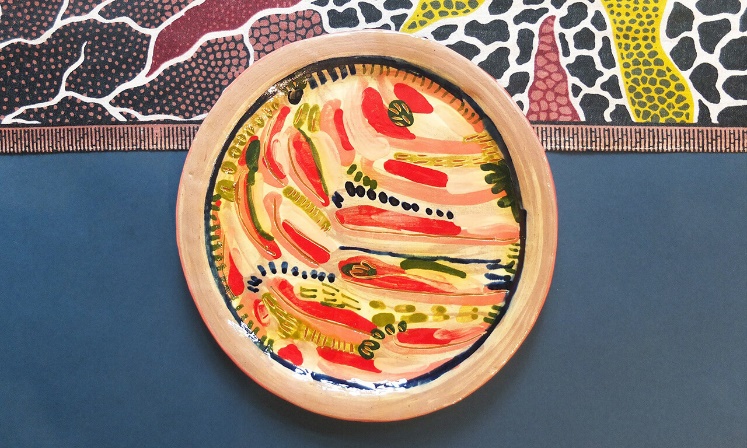 A COLOURFUL COLLABORATION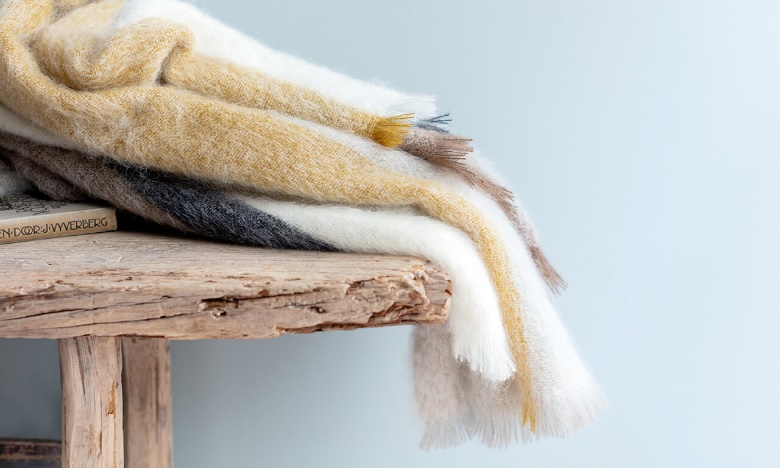 This season, we are combining our expertise with that of Brun de Vian-Tiran and unveiling our first super-soft collaboration featuring two exclusive plaid collections. A meaningful partnership between two exceptional French companies, ambassadors for fine linen and textiles, made in France in our ancient textile manufacturing tradition. From this obvious partnership were born "Rovaniemi" and "Duo", two exceptional collections of plaids with pure, simple lines. Each showcases the natural materials cherished by Brun de Vian-Tiran, in a palette of contemporary colours unique to Le Jacquard Français, designed to elevate your everyday life.