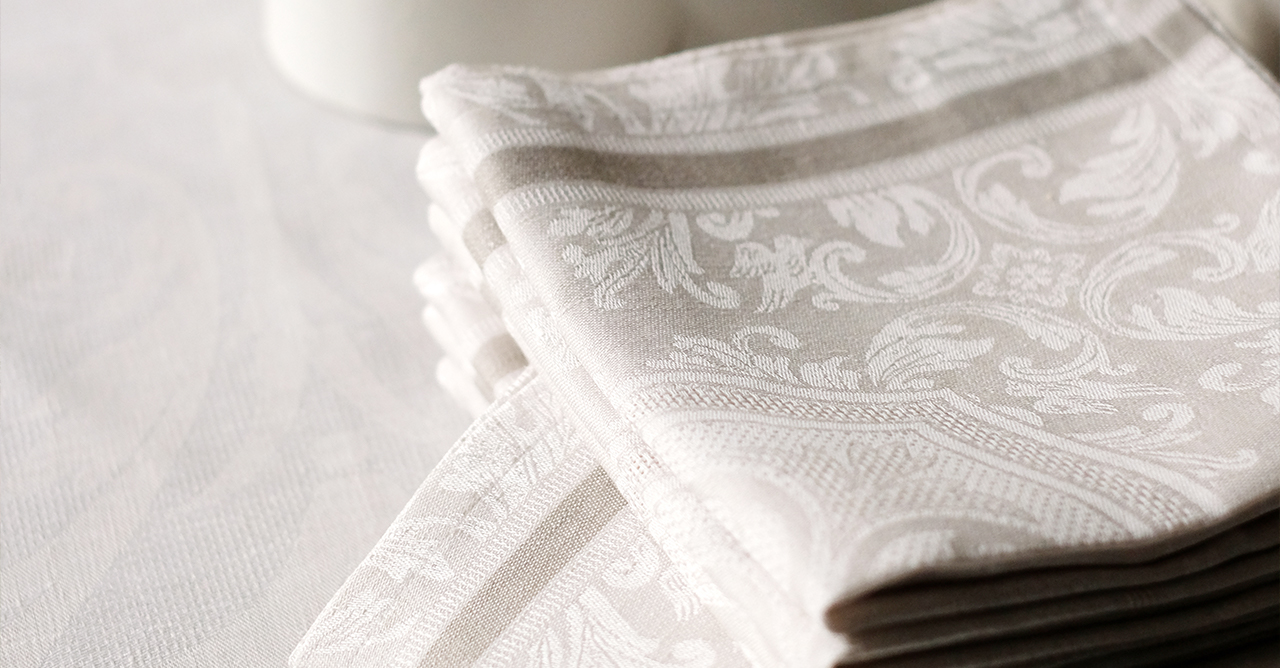 SUSTAINABLE PRODUCTS
Our credo has always been to make products that last. The quality of the materials and dyes we use allows us to guarantee a stable quality over time, without deformation of the fabrics or fading of the patterns. Le Jacquard Français collections are distinguished by the fineness of the weaving and the richness of the patterns; they have stood the test of time with elegance as their primary identity. Our products can thus be transmitted from generation to generation.
AN ETHICAL AND RESPONSIBLE PRODUCTION
Le Jacquard Français preserves local employment as much as possible, both in production and in subcontracting. Le Jacquard Français employs 120 people in France, including 80 people at our production site in Gérardmer.
We must also do our utmost to provide the customers who trust us with the justification that the products we sell them are respectful of the women and men who participated in their production, but also without risk for the health of the users, and respectful of our common goods: the planet and its resources.
To this end, a Responsible Purchasing and Ethics Charter has been adopted by all our suppliers and subcontractors. Respect for the environment and people is a fundamental value. And because having confidence in our products is essential, the purchasing department initiates, relays and shares with the company's suppliers their desire to promote Responsible and Ethical Purchasing.
We benefit from the OEKO-TEX® Standard 100 label on all our 100% cotton products, which attests to the limited use of substances hazardous to health and the environment during the manufacture of textiles and at all stages of processing.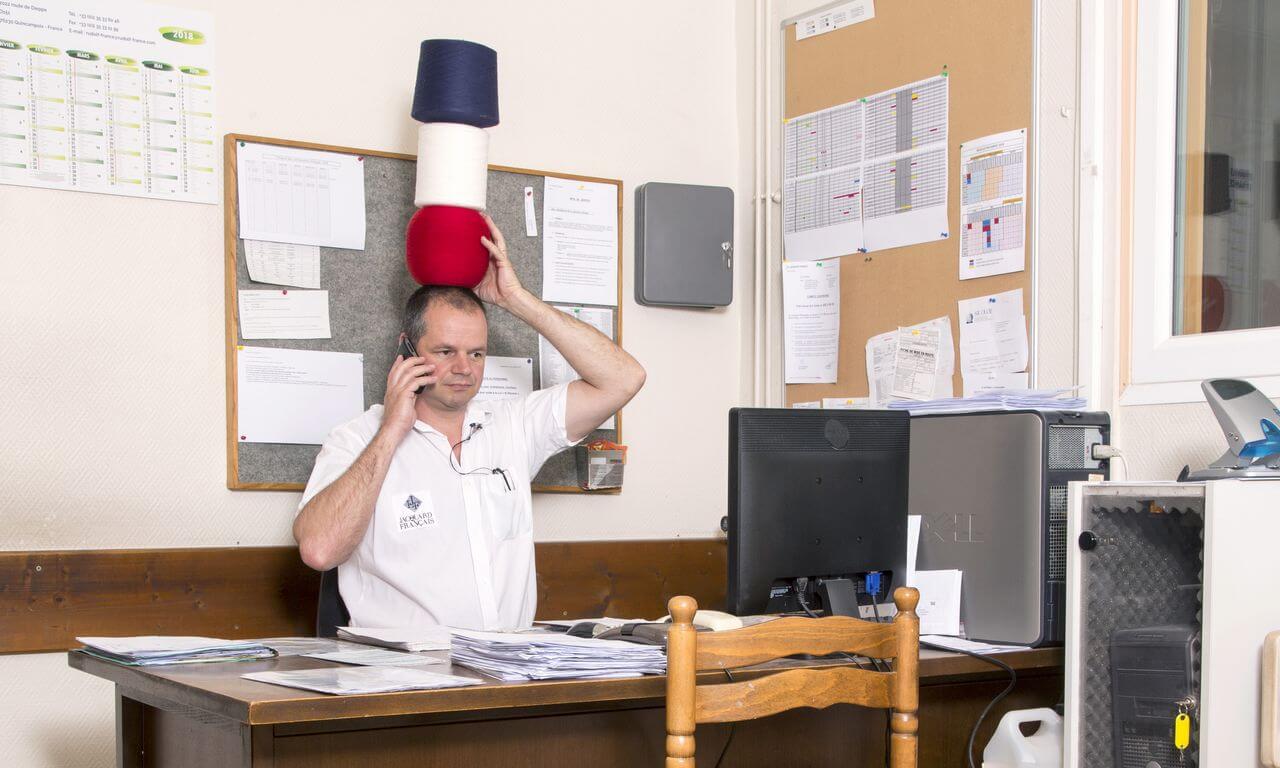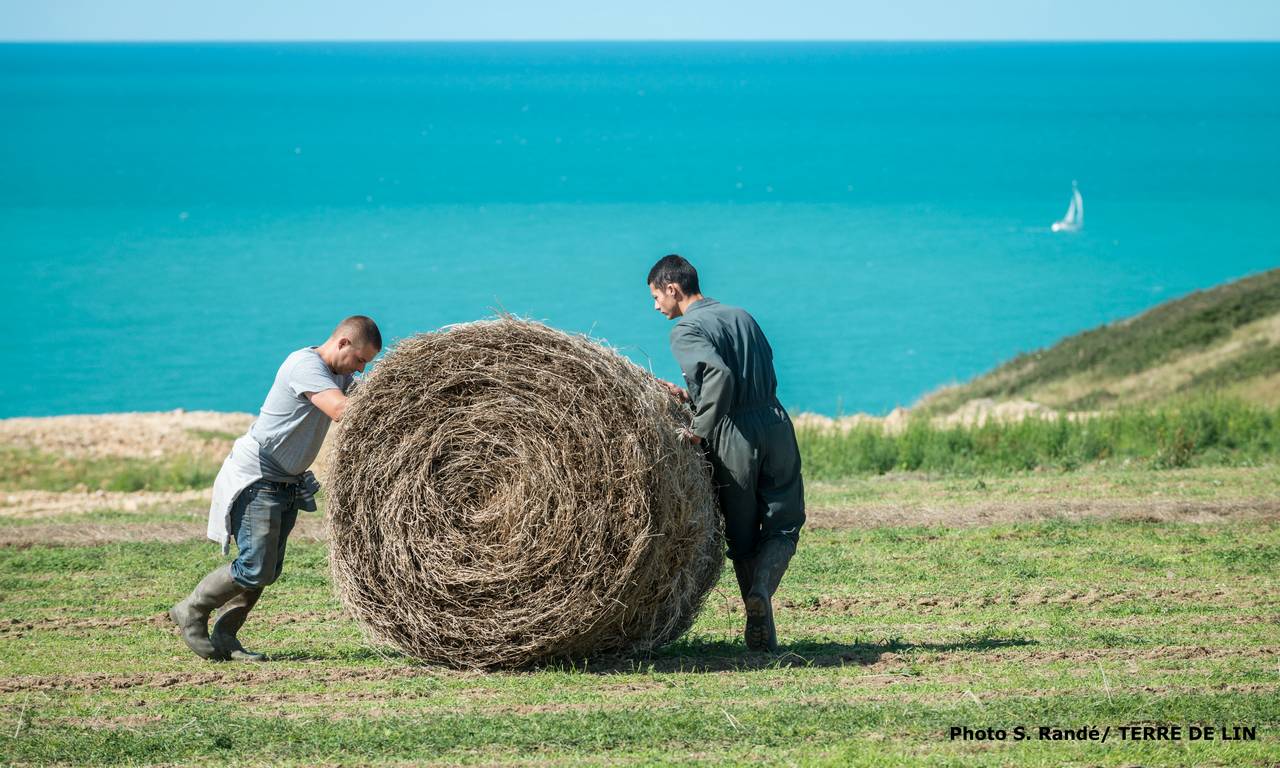 For our linen products, we now hold the Masters of Linen® certificate. This is a registered trademark and a seal of excellence 100% "Made in" Europe: the guarantee of European traceability of linen, from the plant to the yarn, to the fabric. A reference for professionals and consumers! Our commitment to the production of quality European linen is also expressed through our partnership with the Terre de Lin cooperative, in which linen growers are committed to preserving a specific know-how by developing practices in terms of production, respect for the environment and social commitment.
Finally, our trays are handmade in Sweden from birch leaves, from local forests and with ethical management.
A SECOND LIFE FOR OUR PRODUCTS
We make every effort not to throw anything away. For example, we sell end-of-line or second choice products in our four factory stores and on private sales websites.
We have our kits and pouches made by recycling fabrics with defects by Establishments and Services of Assistance (ESAT) located near the factory. This makes disabled people work, thus aiming at their social and professional integration or reintegration, limits material losses and waste, and gives a second life to our products. These products are available exclusively in our Parisian boutiques.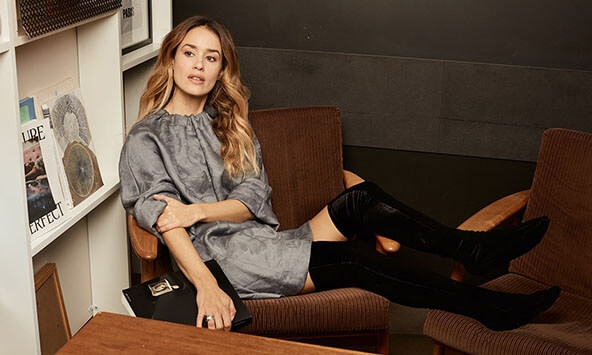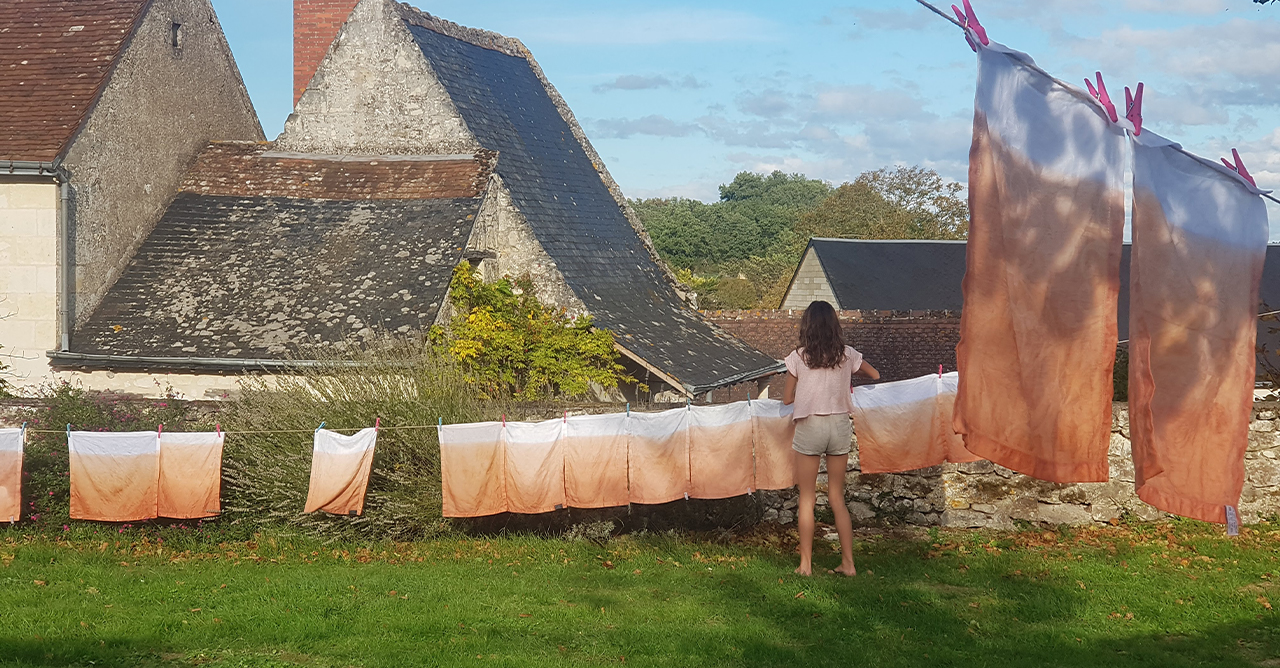 Every year we are looking for new partners to help us give a new life to our fabrics or products that are more marketable; this is called upcycling! You can rediscover our fabrics in Gaelle Constantini's fashion creations; on Tilli's accessories or in the beautiful projects of Emmaus Alternatives.
The Tivoli Solveig collection is the perfect example of this second life approach! Old products from the Tivoli collection have been reworked by hand with a vegetable dye.
In order not to throw anything away, we even recycle the weaving "waste" by donating it to a frayer who transforms it into insulation or padding.
And to support this eco-responsible approach in a more global way we participate since 2019 in the #RRR campaign.