When you make such valuable products, you feel responsible for their impact throughout their life cycle. That's why we are committed to sustainable development in all our businesses, both as a manufacturer and as a distributor. On the environmental level, of course, but also on the social and solidarity level.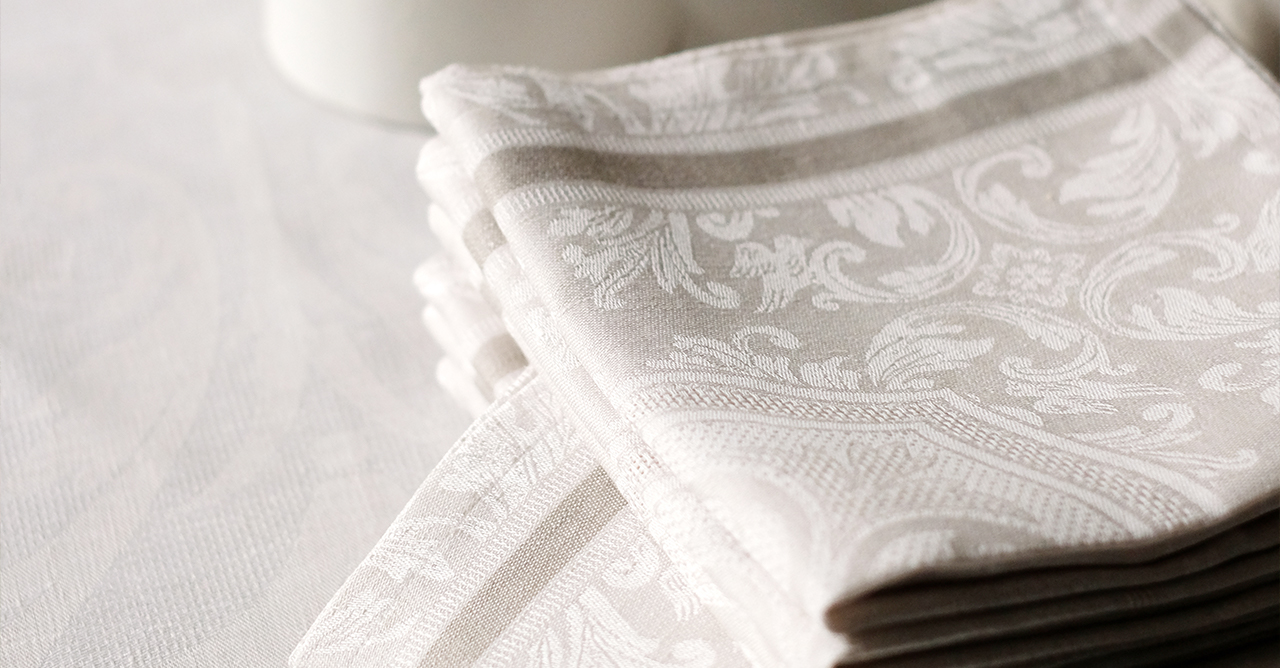 SUSTAINABLE PRODUCTS
Our credo has always been to make products that last. The quality of the materials and dyes we use allows us to guarantee a stable quality over time, without deformation of the fabrics or fading of the patterns. Le Jacquard Français collections are distinguished by the fineness of the weaving and the richness of the patterns; they have stood the test of time with elegance as their primary identity. Our products can thus be transmitted from generation to generation.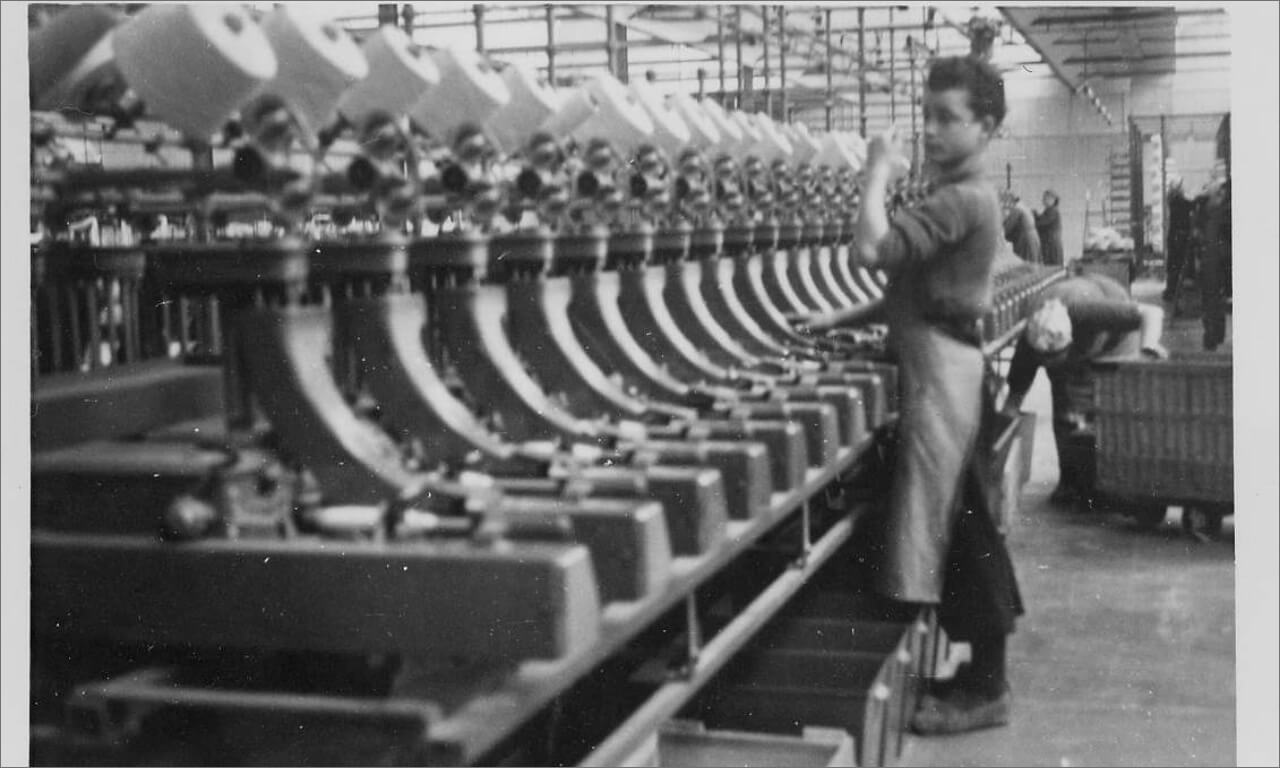 ONCE UPON A TIME... THERE WAS A FRENCH HOUSE
In 1861, Benjamin Baer moved to Gerardmer in the east of France, known as the cradle of the textile industry, to work as « fabric manufacturer », in this case meaning a merchant-retailer of pieces woven by rural artisans working in their homes.Upon his death in 1888, his partner, Nathan Levy, took over the business and gave it his name, creating a new company with his brother Elie: «Nathan Lévy and Company».
14 years later in 1902, the two brothers decided to build their own mechanical weaving workshop. Under the impetus of the new generation of managers, the fast-growing company took over a bleaching workshop in 1928.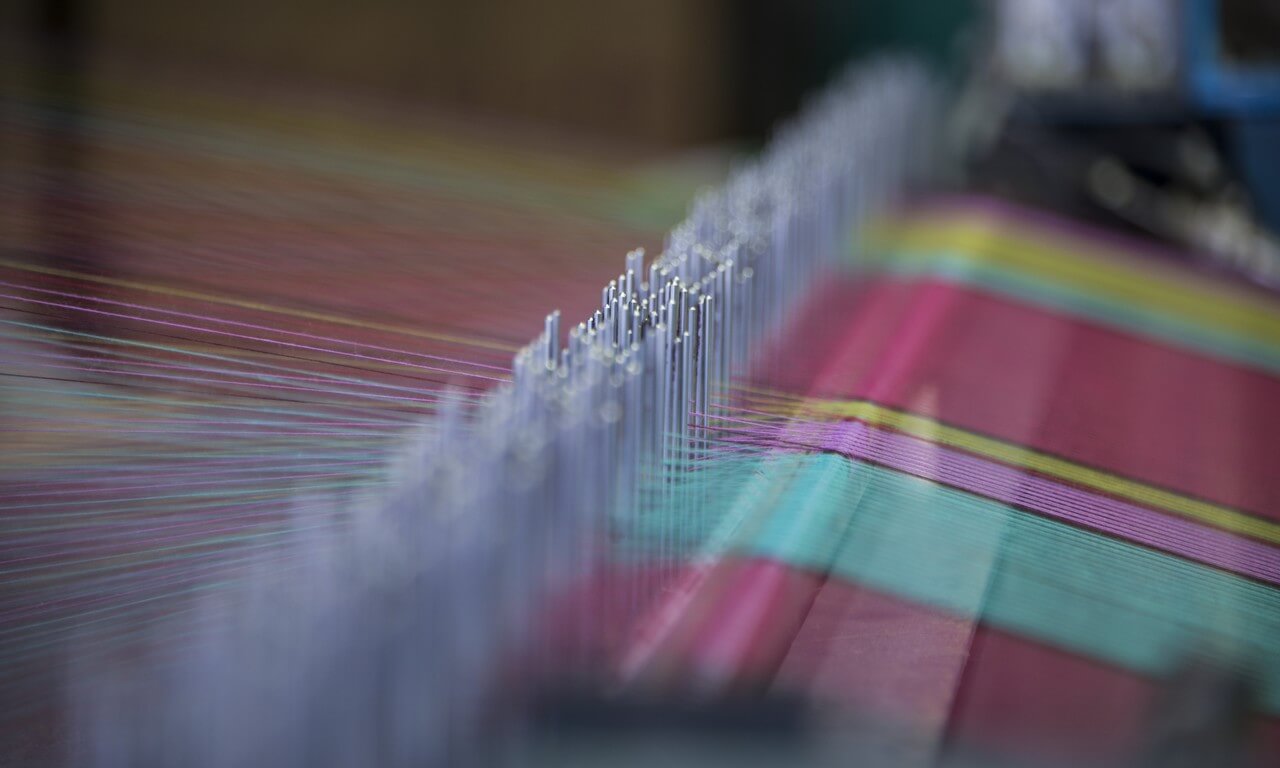 THE ART OF WEAVING
From spooling the fibre to final construction, weaving and finishing, this eight-step expertise requires precise technique and an infinite sense of detail to produce the most beautiful creations.

For over 130 years, we have been committed to the artful preservation of the technique of jacquard weaving in France. Invented in the 19th century by Joseph-Marie Jacquard, it automates the weaving of a damask fabric. "Damask" is a fabric whose designs are visible on both the front and the back.

Today, thanks to our 54 Jacquard looms, the House produces a very large number of original patterns, with remarkable precision and finesse.

In 2010, Le Jacquard Français was awarded the EPV (Living Heritage Enterprise) certification for its excellence in craftsmanship and industry, something of which our teams remain very proud.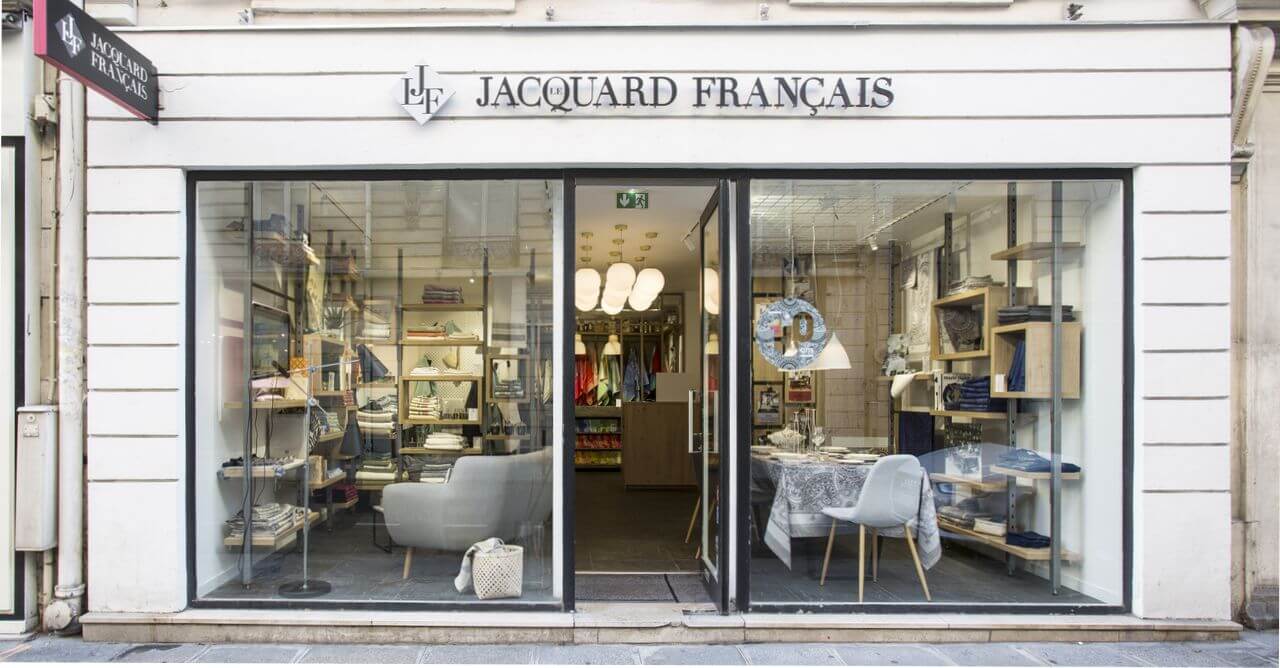 As a French brand, the company has an unrivalled international dimension and is a reference in the most prestigious retail outlets in France and abroad. Galeries Lafayette, Le Printemps, Le Bon Marché in France, Harrods in London, La Rinascente in Milan, Le Corte Ingles in Spain, KaDeWe in Germany, Isetan in Japan, are all internationally renowned brands that contribute to the reputation of the Le Jacquard Français brand.

In the same way, many points of sale specialized in household linen, tableware, high-end kitchen equipment, gifts, decoration and more recently "gourmet" boutiques or concept stores, make the richness and the pride of the brand with more than 1400 partners throughout the world.We also welcome you in our Parisian boutiques and in our store in Gérardmer for a privileged discovery of our collections.