Warm and generous, our collections are rich in patterns worked with intense and shimmering colors. They are an invitation to travel, tell a story, evoke a memory, translate a desire, they participate in creating the soul and spirit of our house.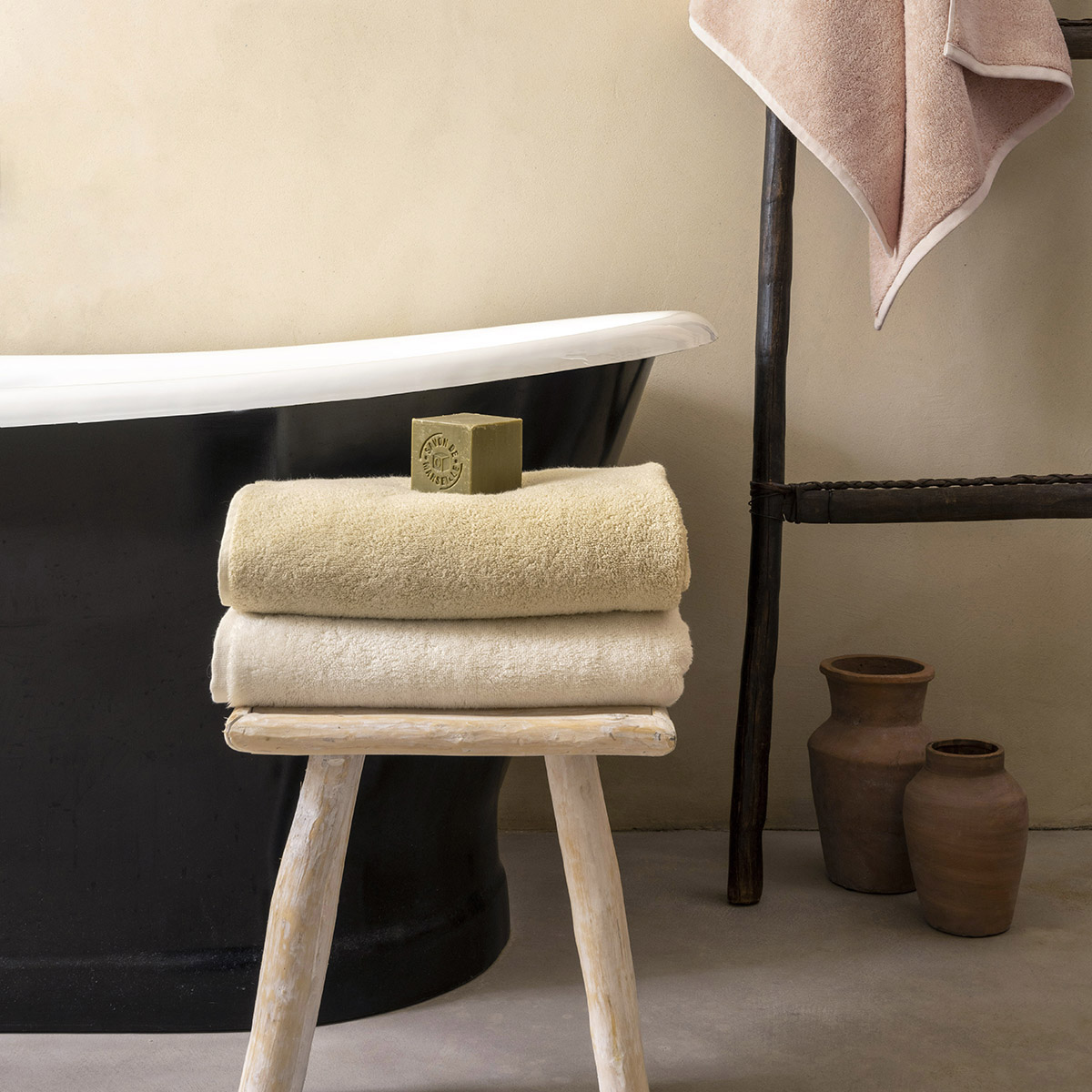 Made with GOTS certified organic cotton and dyed with a chemical-free process, the clay collection is our first 100% natural bath linen collection. Vegetable dyeing is a sustainable and ecological technique that offers a compromise between productivity and responsible consumption. It saves 30% of water and 30% of energy compared to a "classic" production. The natural dyeing is softer, you will notice differences in the bath between products and a slight discoloration of the products during the first wash. This is the beautiful imperfection of nature.
The charm of an Italian dinner, the luxury and refinement of a plain 100% linen. The finishes, mitered corners and laddered days, add character to this collection with its bright tones and delicate weave.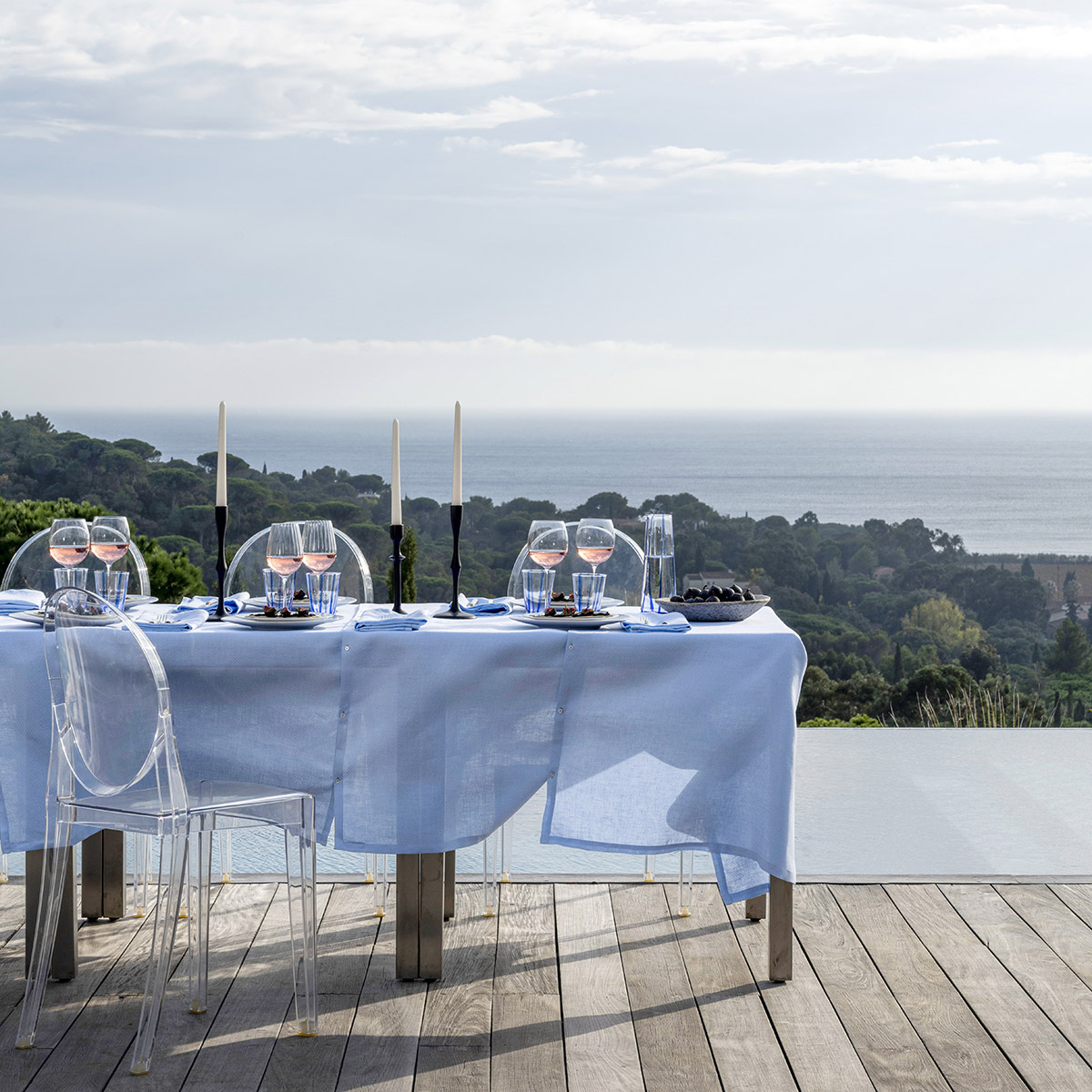 Nature Sauvage Collection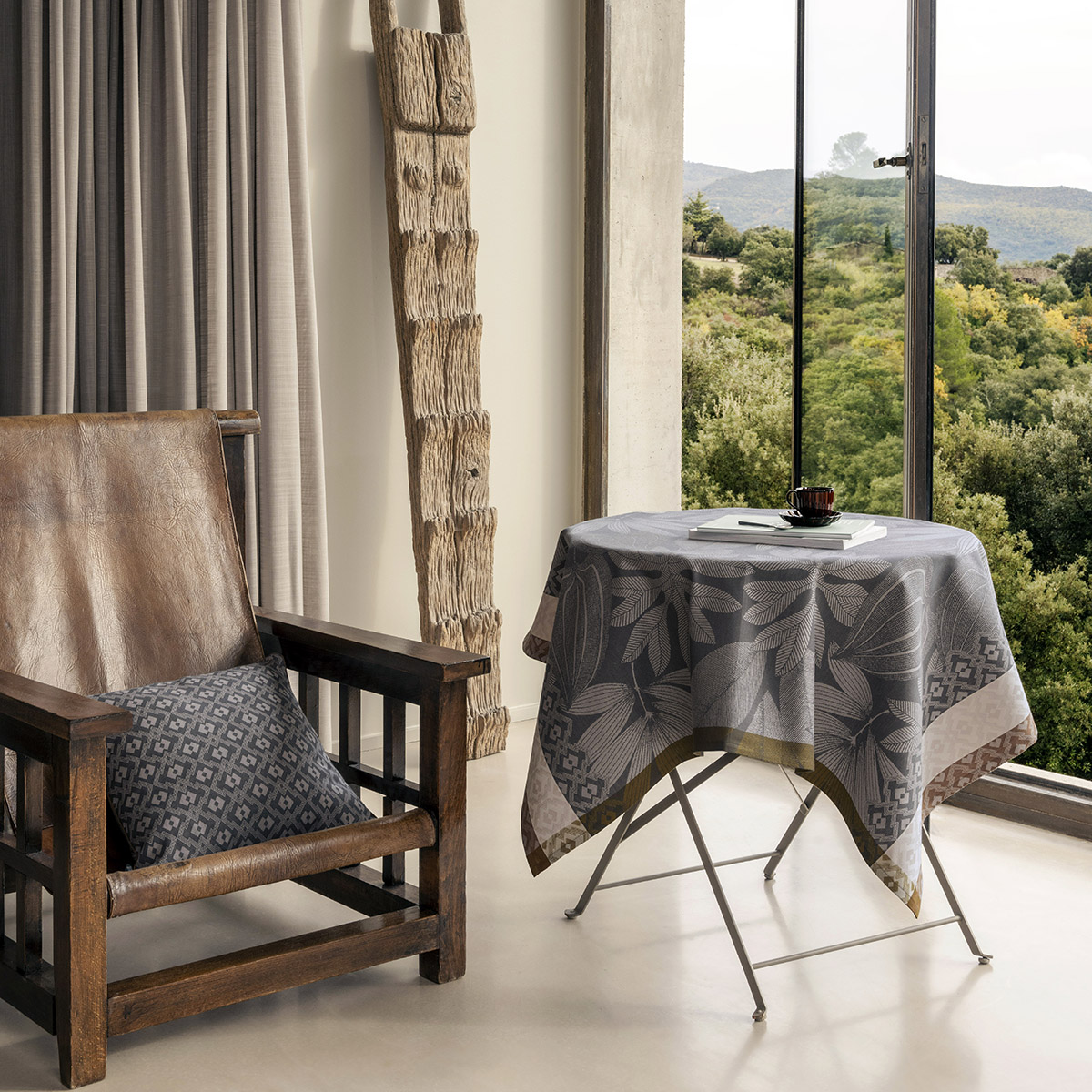 Nature Sauvage answers our quest for the essential and for nature with its generous flora and its geometric tribal pattern. A collection that can be used for your daily family meals as well as for festive meals!
Our Elysée range is enriched by the Gastronomie collection. A line dedicated to French cuisine with an engraved weave to highlight the iconic products of our gastronomy and negative effect for modernity.