Our hotel offer includes a top-of-the-range collection of table, bathroom and bed linens, with a wide range of choices allowing you to find the perfect combination to create a unique line in the image of your establishment.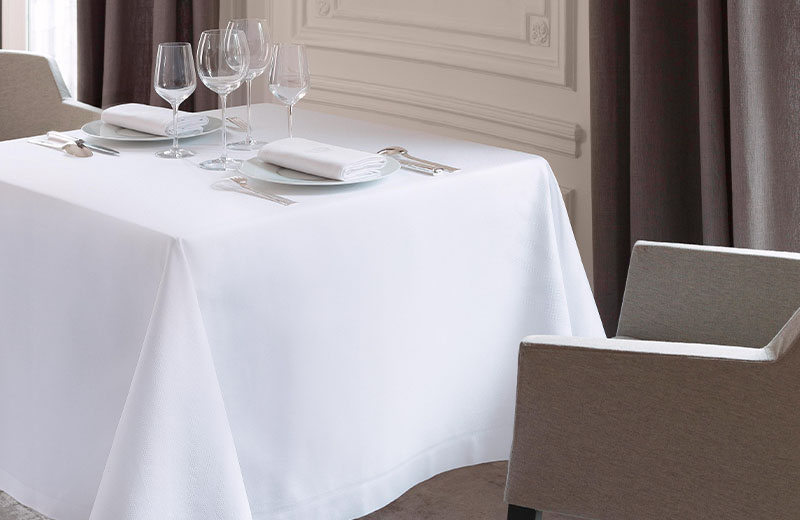 We can create your projects on demand and to your measurements.A choice of elegant designs in jacquard weave with solid weaves in a mix of sateen and twill, in combed cotton (premium) twisted, linen, or half-breed (linen & cotton), in several colors validated for industrial maintenance: so many possibilities to create the models that will participate in the luxury image of your hotel.
Our hotel collection can be customized with your logo embroidered or woven, and specific finishes (mitered corners, ladder day, bumblebee ...) for always more elegance and refinement.
We also realize any unique project on measure, in order to answer your specific needs.
For luxury hotels, our collection is designed for professional use and industrial washing.
*****
They trust us